ADNEC partners with SEHA for inaugural of Abu Dhabi International Boat Show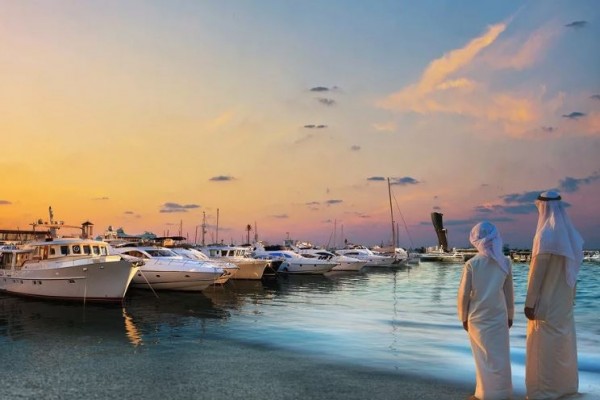 The Abu Dhabi National Exhibitions Company, ADNEC, has announced its partnership with SEHA as Official Healthcare Provider for the inaugural edition of the Abu Dhabi International Boat Show, ADIBS, 2018, which will be held from 17th to 20th October, at the Abu Dhabi National Exhibition Centre.
SEHA will be present at the show with a fully equipped mobile clinic and a team of medical experts, to provide healthcare for participants and visitors.
Commenting on the announcement, Alex Nicholl, Show Director of ADIBS, said, "It gives us great pleasure to partner with SEHA, in order to provide the healthcare and medical services for both exhibitors and visitors attending the Abu Dhabi International Boat Show in 2018."
"ADIBS will be 'Uniquely Abu Dhabi' - we are creating an environment which uniquely blends luxury yachts and international leisure marine alongside the rich maritime history of the Emirates. Visitors and exhibitors attending the launch show will be left with no doubt where and why they visited; ADIBS provides an outstanding platform on which to advertise Abu Dhabi to an international audience."
In turn, Dr. Marwan Al Kaabi, Group Readiness and Business Continuity Director of SEHA, said, "We are very pleased to be supporting ADIBS as the Official Healthcare Provider, we place great focus on best health care practices and quality services. Our partnership with ADNEC aims to endure the safety of all visitors and participants at the boat show through providing the required medical services on site or transfer cases that require further attention to one of our facilities in the city by well-equipped and staffed ambulances."
The inaugural edition of ADIBS, organised and hosted by ADNEC, will be held at ADNEC's own purpose-built marina, the first and only purpose-built marina in the UAE to be owned by an exhibition centre. The show is expected to attract 180 exhibitors and 20,000 visitors and will feature over 75 berthed boats. A leading event and largest ever gathering of leisure marine and luxury yachting in Abu Dhabi, attracting marine industry professionals and enthusiasts.
The four-day event is fully supported by the Abu Dhabi Government, the Abu Dhabi Department of Culture and Tourism, and Abu Dhabi Ports and will contribute to the marine market in the UAE, which is currently worth over US$ 61 billion.
Follow Emirates 24|7 on Google News.