Affordable housing for Dh10k earners in Dubai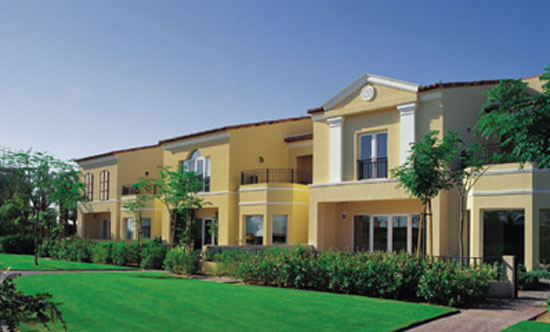 The chief of Dubai Investments (DI), one of the largest land bank holders in the UAE, expects the property market to gain momentum in 2016 with "affordable" housing category outshining the "luxury" segment.

"I don't expect a correction in the market. I expect a slowdown for 2015 because of outside factors and not internal factors.
"I think 2016 onwards there will definitely be a pick-up on affordable housing because of the projects being undertaken by the government such as Al Maktoum International Airport, Expo 2020 venue development and theme parks in Jebel Ali area," company CEO Khalid bin Kalban said in response to a question by Emirates 24|7.
Dubai Investments CEO Khalid Bin Kalban. (Supplied)

"Market forces are driving developers to leave luxury behind and focus on 'affordable' housing.
"We believe these units should be priced reasonably, while the rent too should be reasonable so as to meet the demand for houses from the low- to mid-income people in coming five years."

These houses should be built for people earning between Dh10,000 and Dh25,000 per month, he said, adding, the company will soon be launching projects in the 'affordable' category.

Dubai is expected to create over 277,000 new jobs in the run up to the Expo 2020 and is likely to be witness an undersupply situation rather than an oversupply.

In fact, Moody's Investors Service, a global ratings agency, has stated the slowdown in the market is "positive in the long run" and the government spending on infrastructure and encouraging more foreign investments in various sectors will support the real estate market over the next five years.


Property projects

In 2014, the Dubai Financial Market-listed company unveiled a number of real estate projects, including the Dh3-billion Mirdif Hills project, a mixed-use development; Dh400 million Fujairah Business Centre project (developed by its subsidiary Al Taif Investment) and an expansion of Green Community, in Dubai Investment Park (DIP), its flagship mixed-use development.

Over 67 per cent of the company's asset base is in the real estate sector and is currently worth over Dh8 billion, making it one of the biggest real estate players in UAE.

It has a land bank across the UAE, totalling nearly 30 million square feet gross floor area.

Currently, 1,150 new residential units are under construction in DIP, which includes Royal Estates, a project promoted by Bollywood superstar Shah Rukh Khan.

A few developers have taken the initiative to launch projects in the "affordable" segment, with Chestertons, a UAE-based real estate consultancy, defining 'affordable' housing to be in the range of between Dh400 and Dh600 per square foot.

DIP model goes global

The company, which is marking its 20th anniversary this year, revealed its future strategy with plans to replicate its DIP business model in new countries.

"We will be taking our DIP model to Saudi Arabia and have finalised the land.
"We have already paid 25 per cent to buy land there. There is a possibility of us having two more similar projects there in future," Kalban said.

"We will be replicating the model in Angola, Africa, as well. We are already in negotiations with the government there to acquire land of approximately 45 to 50 square kilometres.
"We have been given three land options and we will be undertaking studies soon to determine the right plot. Besides, we are in talks with other countries such as Morocco and Indonesia," he added.

New acquisitions and IPOs

Though the company has already said it plans to acquire 60 per cent of Dubai-based Al Mal Capital, Kalban said they will be announcing the acquisition of an Abu Dhabi-based real estate company in April, which has the potential to be listed on the Dubai Financial Market.

"This year we are looking at acquisitions and have earmarked Dh150 million for new buyouts apart from the real estate company.
"In 2016, we plan to go for initial public listing (IPO) of at least three companies."

In the last 20 years, DI has helped create 15,000 job opportunities, invested in and created over 70 companies and subsidiaries, including exits over the years, engaged 25,000-plus shareholders, built total assets to over Dh14.52 billion with net worth surging to over Dh10.1 billion.

The company reported a net profit of Dh1.343 billion for 2014, an increase of 63 per cent, compared to Dh822.32 million in 2013.
Net operating profit was at Dh1.76 billion, rising 42 per cent compared to Dh1.27 billion in 2013.
Total assets, as on December 31, 2014, rose to Dh14.52 billion from Dh12.62 billion in 2013.
Follow Emirates 24|7 on Google News.