'Affordable' housing in Dubai: Dh600 psf for townhouse, what price for a flat?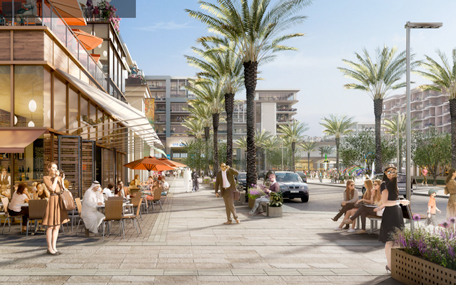 After announcing a three-bed townhouse for less than Dh1 million, or below Dh600 per square feet in its Town Square development, Nshama, a private real estate developer, is likely to better the price range on its apartments.
"I think the price point when we launch our apartments will show the affordability of the product. We believe there is a huge demand for this affordable product and we are sure we will do well," Company Chief Executive Officer Fred Durie told Emirates 24|7.
"I can see huge sales for the townhouses and apartments and I think we are a different niche to the normal market. There are lots of high ends and Dh1,000 plus square foot apartments available but there aren't so many available less than Dh600 per square foot," he added.
The developer will soon be issuing the tender for construction of 1,700 apartments in the development, located close to Arabian Ranches.
"The apartments are in the final designing stage and we are about to issue tender for them," he disclosed.
The company will be awarding the contract for construction of the 1,000 townhouses in the coming weeks.
"We had shortlisted quite a few companies and we are close to finalizing one. We will award it in the coming few weeks as we will break ground by June 2015," company's Chief Financial Officer Raghuraj Balakrishna said.
The first phase of the development will comprise 1,000 townhouses and 1,700 apartments in low-rise buildings.
The development cost of the first 1,000 townhouses is Dh1 billion.
"We have leveraged the expertise of our senior management of doing previous master plans. We have done value engineering and space planning to make it more efficient and reduce our overall cost," Durie said.
Read: Buy a townhouse in Dubai for less than Dh1 million

Town Square, spread over 750 acres, will contain over 3,000 townhouses, over 18,000 apartments, 350 shops and Vida Town Square with 180 rooms and serviced residences. The development will take 10 years for completion.
On the funding issue, Balakrishna said the company would use off-plan sales and had arranged for financing if there was any shortfall internally and from banks.
The company is also developing a lifestyle project in Dubai through a joint venture with Mohammed bin Rashid foundation.
Follow Emirates 24|7 on Google News.