AI stops new bookings until May 3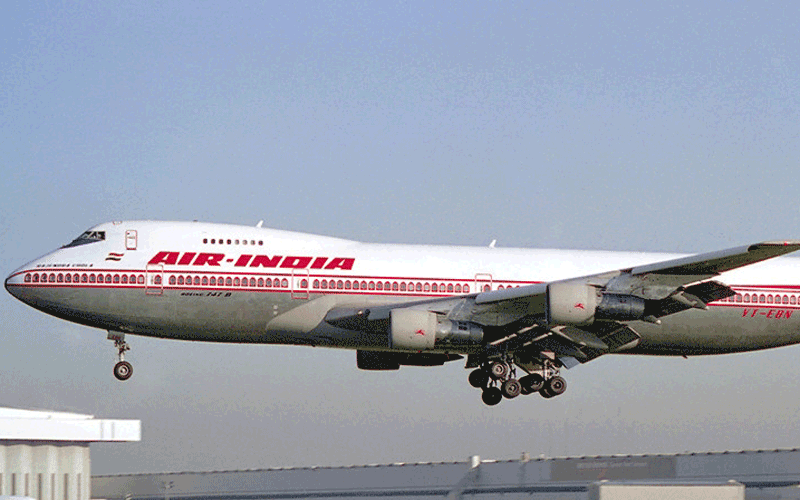 Travel crisis worsened for UAE pasengers flying to India as Air India cancelled all but four services from UAE airports on Friday and stopped fresh booking until May 3, reported 'Khaleej Times'. Meanwhile, only four flights could be operated on Friday from the UAE.
Tax structure revised
Meanwhile, Air India has revised the airfare tax structure with effect from Wednesday, 'Emirates24|7' has learnt.
The total additional burden for passengers due to revised tax structure and higher service charges and fuel surcharge would amount to Dh295 per single ticket and Dh545 for return ticket.
The cost for a single ticket on Air India will cost Dh295 (for fuel surcharge, taxes, etc) and for a return ticket the increase is Dh545.
Passengers flying in Air India flights out of the UAE airports would have to pay Dh75 per ticket.
Termed Embarkation Ex-India, there is Dh30 additional service charge for return tickets.
The increase in one-way ticket includes Dh170 fuel surcharge, Dh50 service charge and Dh75 additional service charge.
Emirates recently increased the fuel surcharge, which is followed by other airlines. "Domestic flight bookings are stopped for the next five days and international flight bookings are still going on. However, the situation is becoming out of control as more flights from Dubai and Sharjah are cancelled," said an airline source.
More flights are likely to be cancelled, fuelling the air fare and creating more trouble for passengers.
Airfares increased
Earlier, the website had reported that the airlines flying to India have jacked up airfares as travellers struggle to book a seat due to Air India flight cancellations.Travel agents told this website that one-way ticket to Kochi has jumped three times and now costs around Dh1,900 which was only Dh600 a day ago.
Meanwhile, other airlines are benefitting from the Air India pilot strike. Reports suggest that the Indian national carrier has stopped accepting new reservations on the domestic short-haul routes. "Other airlines have already started increasing their fares. The economy class tickets have disappeared from the computer and only costly tickets are available now.
If the strike continues, other airlines will make a killing," said a travel agent in Dubai. The agent said that there is, so far, no circular from Air India to stop bookings.
The ongoing strike by hundreds of Air India pilots has disrupted the airline's Middle East operations with flights to major Indian cities like Mumbai, New Delhi, Kochi and Hydrabad being delayed or cancelled.
Passengers have been stranded in various airports and some were accommodated in other airlines or bigger flights deployed in some routes. Air India official sources in Dubai said flights from Dubai to Mumbai and New Delhi were cancelled, while passengers who were expected to travel to Hyderabad were accommodated in an Al Etihad flight.
On the second day of the strike on Thursday, Air India cancelled 71 flights. There were three flight cancellations from the UAE.
The Indian national carrier is also using 747 jumbo aircraft to accommodate more stranded passengers.
"About 150 passengers were stranded at the airport because Dubai-Calicut flight was delayed.
The airline counter staff said the problem occurred due to the pilot strike and offered ticket refund to those who wish to cancel the flights. I was going for an emergency visit and the flight delay upset my entire travel plans," said a passenger identified as Jalal.
Travel agents said they were not aware of any major flight cancellation notifications by the airline and said the airline is in direct contact with the passengers.
"The whole idea is to accommodate the stranded passengers in Air India Express or other airlines. While an Air India flight to Delhi was cancelled, 80 passengers from the cancelled flights were accommodated in the Amritsar flight," said an Air India official.
Some flights were also diverted via cities like Mumbai, Jaipur, or New Delhi to accommodate passengers.
Follow Emirates 24|7 on Google News.