Air Arabia flight diverted: Passenger questioned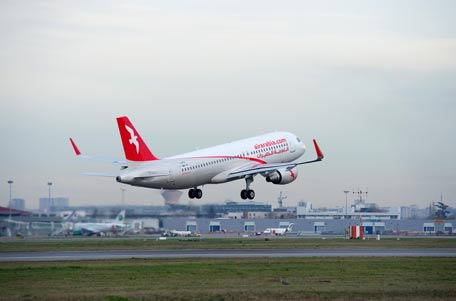 Latest: Authorities have interrogated the passenger who caused the emergency landing of an Air Arabia plane, flight G9128 from Kuwait to Sharjah, diverted to Al-Minhad Air Base in Dubai on Sunday, following instructions from air traffic control. The flight landed safely and all the passengers were safe.
Earlier report:

An Air Arabia flight from Kuwait was boarded by authorities after landing in Al Minhad airbase.
It took precautionary measures upon crew requests, following a warning by a passenger that the plane will explode.
The authorities took the appropriate standard procedures to deal with the situation.
Later, Air Arabia clarified that flight G9128 from Kuwait to Sharjah on May 3, 2015 was diverted to Minhad Airport in Dubai following instructions from the Air Traffic Control due to an unruly passenger onboard.
"Flight landed safely and the authorities are currently holding the necessary investigation. We regret any inconvenience caused. The safety of our passengers and crew remains Air Arabia's highest priority," said an Air Arabia spokesperson.
Follow Emirates 24|7 on Google News.