Airbus Little Engineer conducts space workshop for UAE Students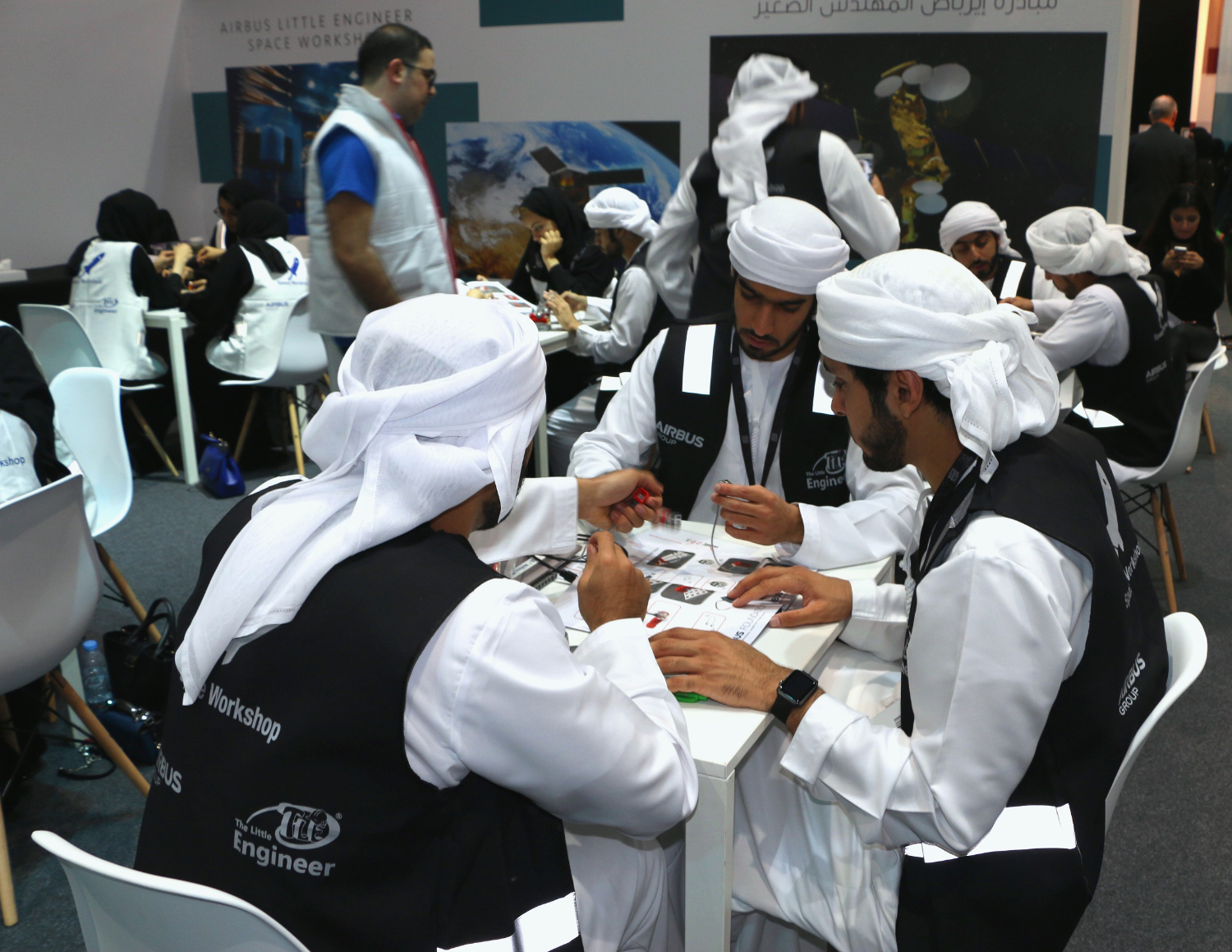 Emirati university students participated in an interactive space exploration workshop at the inaugural Mohammed bin Zayed Majlis for Future Generations at the Abu Dhabi National Exhibition Centre, ADNEC, in Abu Dhabi today.
The workshop, conducted by the Airbus Little Engineer initiative, introduced close to 50 students to the world of aerospace and robotics. Led by aerospace experts, the workshop was adapted to incorporate advanced programming language and challenged the students to complete the missions assigned.
In support of the Emirates Mars Mission to land a spacecraft on Mars in 2021, Airbus Little Engineer Space workshop is developed to mould and inspire the next generation of Emirati aerospace professionals into capable leaders who can contribute to this vision.
Launched in 2012, the Airbus Little Engineer initiative has been actively conducting aerospace and space focused robotics workshops amongst students in the Middle East and Africa.
"We are pleased to collaborate with the Mohammed bin Zayed Majlis for Future Generations and continue achieving our objectives in developing Emirati youth in the aerospace industry," said Mikail Houari, President or Airbus Africa and Middle East. "As strong advocates of youth empowerment, the Airbus Little Engineer has made major inroads in the region over the last five years. We believe it is vital to invest and nurture the youth with the right skills necessary to take on future leadership roles in the aerospace sector."
Held under the patronage of His Highness Sheikh Mohamed bin Zayed Al Nahyan, Crown Prince of Abu Dhabi and Deputy Supreme Commander of the UAE Armed Forces, the Mohammed bin Zayed Majlis for Future Generations brought together over 3,000 attendees to discuss entrepreneurship, community development and future skills for tomorrow's economy.
Follow Emirates 24|7 on Google News.