Ajman needs tourism board to attract tourists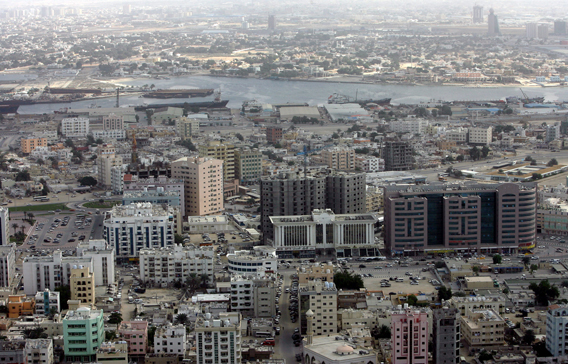 Ajman needs to set up a tourism board that will spearhead the drive to attract more tourists to the emirate, suggests an industry expert.
"A tourism board needs to be established to lead the hotels in Ajman in international travel exhibitions which will give the emirate more exposure and bring in more tourists," Iftikhar Hamdani, Executive Assistant Manager, Ramada Hotel & Suites Ajman, told Emirates 24/7.
He added that the number of hotel guests and room nights had almost doubled from 60,026 and 36,780 in 2009 to 113,744 and 73,070 in 2010.
"We got a number of German tourists last year. We expect our numbers to increase and our results to bemuch better in 2011."
Abu Dhabi and Dubai, which already have a tourism board, expect an increase in the tourist numbers this year.
Earlier, the Dubai Department of Tourism and Commerce Marketing reported the hotel industry posted a six per cent surge both in terms of revenues and the number of guests in the first nine months of 2010.
The number of hotel guests touched six million between January and September 2010, recording a six per cent jump compared to the 5,640,703 guests during the corresponding period in 2009.
Abu Dhabi Tourism Authority also expects 1.9 million hotel guests to visit the emirate in 2011, representing a 15 per cent increase from 2010.
The UN World Tourism Organisation expects the number of tourists travelling to theMiddle East is expected to reach 136 million by 2020 compared with 54 million in 2008.
Hamdani expects a number of new beachfront 5-star properties to open by last quarter of 2011. However, the exact numbers are not available.
Earlier this month, Frederique Maurell, Director of The Hotel Show said with 244 hotels, containing 55,000 hotel rooms in the pipeline, the UAE will create approximately 120,000 new jobs by 2011, generating genuine career opportunities for UAE nationals and expatriates alike.
STR Global, a global research firm, has said the Middle East and Africa has the third largest hotel development pipeline in the world.
Comprising 437 hotels totalling 118,759 rooms; the region follows the Asia Pacific pipeline (1,089 hotels totalling 268,821 rooms) and the Europe hotel development pipeline (732 hotels totalling 124,348 rooms) as the region with the largest hotel development pipeline.
Follow Emirates 24|7 on Google News.