Ajman welcomed more than 134,000 guests in Q1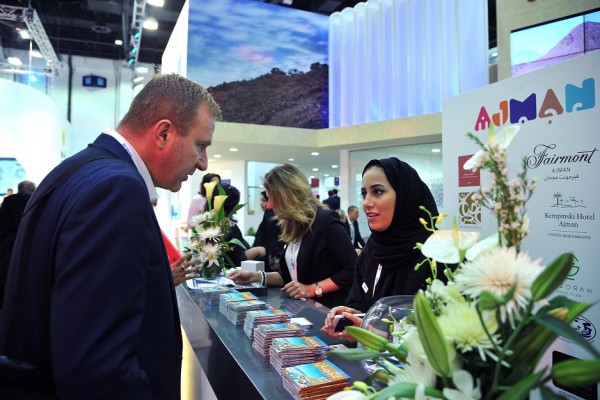 The Emirate of Ajman welcomed more than 134,000 guests in the first quarter of 2017, revealed the Ajman Tourism Development Department (ATDD) on the occasion of its participation in the Arabian Travel Market exhibition (ATM), which will be held at the Dubai World Trade Centre from 24th to 27th of April 2017.
Through this participation, the ATDD will promote its tourism potential and showcase the available investment opportunities in its vibrant tourism sector. The department is keenly interested in showcasing Ajman's major tourism projects and offerings at local, regional and international platforms in line with its strategic objectives of highlighting, supporting and promoting tourism in the Emirate of Ajman locally, regionally and internationally.
The department will hold a series of meetings with strategic partners at its impressive 200 square-metre stand and will promote the key tourist sites in the emirate. The stand will also include a golf experience corner and wellness area in line with the ATDD's increased focus on promoting wellness and golf tourism in the Emirate.
Yamina Aoucher, Director of Marketing and Tourism Development, said, "We are pleased to participate in the new edition of ATM, one of the largest tourism trade fairs, where we connect, network and share industry experience with others.
We look forward to exploring the latest trends and learning about the tourism components in regional countries, adopting the best practices and applying them to the tourism sector in Ajman with the goal of attracting more visitors from around the world.
The emirate has welcomed more than 134,000 guests in the first quarter of 2017; there have been 232,000 room nights (rooms blocked or occupied multiplied by the number of nights each room is reserved or occupied) and more than 375,000 guest nights (one guest spending one night at an establishment)."
Aoucher added that ATM is a unique opportunity to highlight Ajman's tourism attractions and hospitality offerings, which make the emirate both a destination of choice for many tourists from the Arab world and an important tourist destination on the world map.
The ATDD will promote the innovative services offered by the emirate to the tourism and hospitality sectors, as part of its strategic objectives to achieve Ajman Vision 2021.
The Arabian Travel Market is the largest meeting place for travel and tourism experts and professionals from both the region and the world.
Follow Emirates 24|7 on Google News.