Al Gurg Charity Foundation launches 18 projects for Year of Giving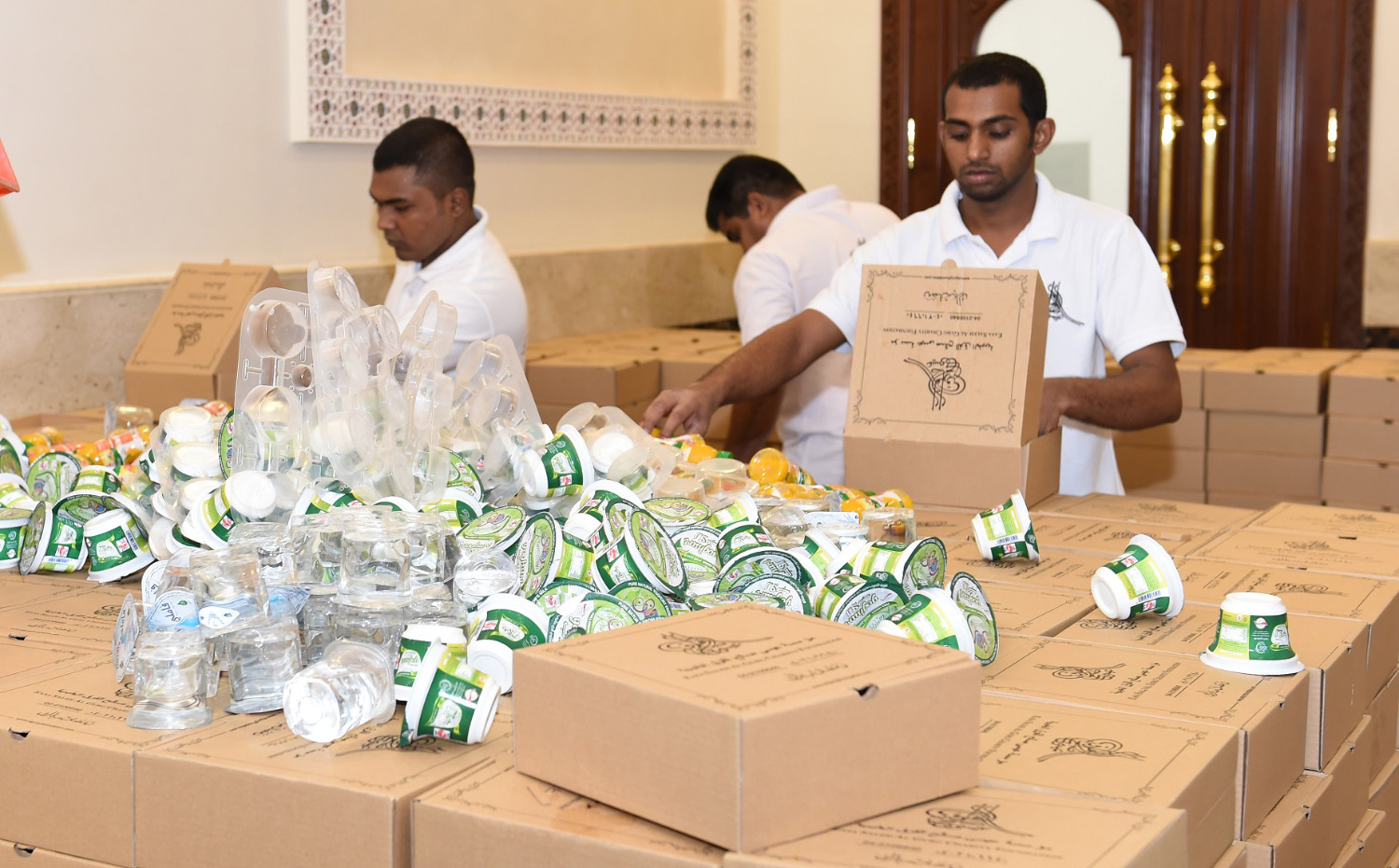 Easa Saleh Al Gurg Charity Foundation has announced the launch of 18 charity projects, as part of the #Year of Giving initiative, in line with the directions of President His Highness Sheikh Khalifa bin Zayed Al Nahyan, and Vice President, Prime Minister and Ruler of Dubai, His Highness Sheikh Mohammed bin Rashid Al Maktoum.
Commenting on the announcement, Dr. Raja Easa Saleh Al Gurg, Managing Director of the foundation, said, "We support charity foundations in achieving their goals, and all our projects are self-funded.
Our biggest priorities are supporting less fortunate students and orphans, as well as offering scholarships. We provide over 60,000 Iftar meals during Ramadan and we are also planning to construct and sponsor a specialist department in one of the hospitals in Dubai."
The Al Gurg Charity Foundation focuses on enabling less privileged children to continue their education by offering schoolbags with basic stationery supplies, as well as scholarships to orphans and talented students from low-income families.
In addition, it provides support to a number of Quran learning centres in the country to assist in the dissemination of Islamic culture and instill religion in the hearts of the new generation.
The foundation currently runs five mosques and is preparing to build the sixth, in collaboration with the Islamic Affairs and Charitable Activities Department in Dubai.
The foundation also supports individuals with disabilities, through annual donations to a number of specialised rehabilitation and training centres, such as Dubai Autism Centre and Al Noor Training Centre for Children with Special Needs.
The foundation also provides Hajj grants to some of Al Gurg Group employees, as well as to those with special needs and their families.
As part of this year's initiatives, the foundation will organise an event on Mother's Day at a residential home for the aged in Sharjah which hopes to bring happiness and joy to resident mothers, as well as to provide support and care for the elderly in the centre.
The Al Gurg Charity Foundation is also directing their efforts in the fight against poverty by distributing "Meer" cards to 2,500 families with limited income prior to Ramadan to buy food and essentials, and 2,600 coupons towards the end of Ramadan for families to buy Eid clothes in different emirates.
In addition, a new project aims to relieve the burden of indebted convicts of financial cases who are victims of their situation.
Dr. Al Gurg also confirmed that the foundation is currently planning to participate in the Emirates Food Bank initiative by providing meals inside and outside the country through collaborations with a network of local and international humanitarian foundations and charities.
The foundation is currently distributing food and clothes to poor families in remote areas within the UAE in collaboration with the Tarahom Charity Foundation in Dubai.
Follow Emirates 24|7 on Google News.