'Aladdin City' work to start next year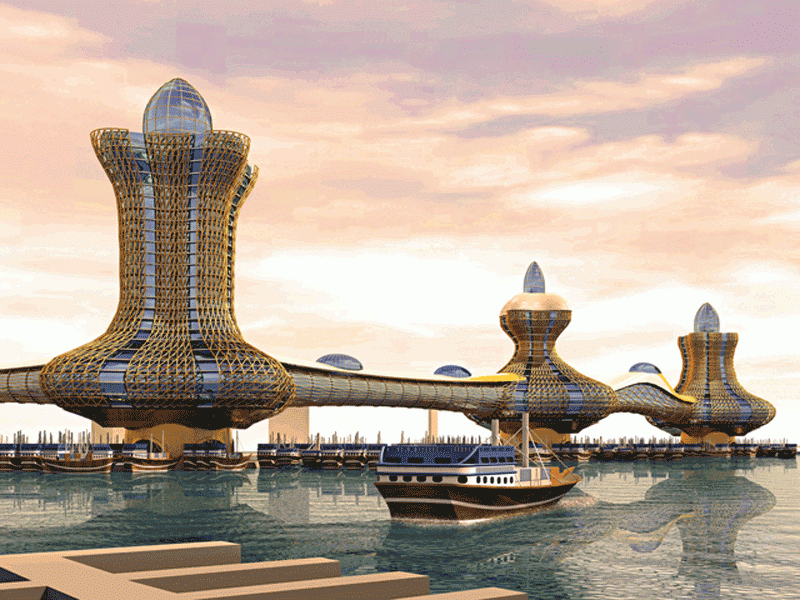 Construction work on 'Aladdin City', a project inspired by the tales of Aladdin and Sindbad, will start next year, Dubai Municipality chief told Emirates 24|7.
"We plan to start work on the project next year. We have our own funds to finance the project," Director-General Hussain Nasser Lootah told this website on sidelines of the third Government Summit that concluded on Wednesday.
The project, which was announced in April 2014, will have three towers, comprising commercial and hotel space, with the towers spread over a distance of 450 metres on Dubai Creek. The total cost has not been revealed.
"The project aims to develop towers to be the icons of legends of the past with a touch of beauty and tourism characteristic of the city. It comes in the prime location of Dubai Creek maintaining the activities of the port heritage. The project is located outside the zone waiting to be registered with the World Heritage by Unesco," Lootah had said.
It will have air-conditioned bridges with moving floor to connect the towers, driveways and parking lots. Moreover, the shape of the bridge that will link the buildings represents the form of exotic marine life such as dragon and snakes.
Three towers will have a built up area of 110,000 square metres with the highest tower of 34 storeys. The other two towers will have 26 and 25 floors respectively. There will be a total parking space for 900 cars.
Dubai Municipality is also building Dh30-billion Desert Rose, which is also expected to break ground next year.
The new "satellite city", located between Al Ruwaya and Al Aweer areas across the Emirates Road, will cover an area of 4,000 hectares and house 160,000 inhabitants on completion and will be connected to Metro Green line.


Read: Dubai project for 10,000 affordable expat housing units
Follow Emirates 24|7 on Google News.