Am I driving safe? If not, call on this UAE number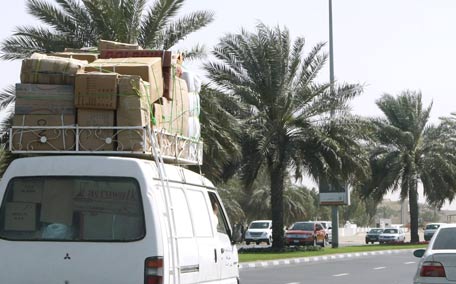 Am I driving safe? If not, please call on this number – this is something that we see written on most commercial vehicles, private company vans and pick-up trucks as we head to work from home or as we drive around the city doing our daily chores.

But, most of us rarely bother to ever call on the number listed on these vehicles. Call this a lack of civic sense, just a busy lifestyle that we live or the sheer belief that these things are only for display without any teeth to penalize the erring drivers, most of us in the UAE are guilty of not reporting something that can endanger our lives or someone else's on the roads.

A new poll run by Emirates 24|7 reveals that majority (59 per cent) of the residents who participated in the poll say calling on these numbers to report rash drivers is a waste of time and they've never really bothered to do it.

On the other hand, the so called residents who will do their two bits to keep the roads safe, say they do call on these numbers. Of these, 28 per cent said they did call when a driver seemed to be on a joyride but they are really not sure what happened next and if any disciplinary action was taken against the driver.

Then, there are 12 per cent of the respondents, who said they did bother to call but the number didn't exist or was out of service, pointing to the dismal behaviour of the companies, which take the driving skills of their driver rather recklessly.

It was only a very small number of participants (just a mere 2 per cent) who called and were satisfied with the response.

Reporting a rash driver can lead to lesser number of accidents on the road. Dubai Traffic police urges motorists and residents to report any traffic violations they spot to the police control room immediately.

This is part of the "We Are All Police" programme, which started in 2004 and authorities urge general public to report any reckless driver or any traffic violations so that necessary action can be taken against them.

And many of us are responsible citizens and residents. Under the programme, almost 32,000 traffic fines including 13,000 recorded via cameras installed were issued in 2013.

There were 2,330 traffic incidents in 2014 up until the end of October, as per Dubai Police. The incidents included everything from serious accidents that resulted in deaths, to minor ones that did not result in injuries or deaths.
Follow Emirates 24|7 on Google News.