Amnesty offer for addicts who surrender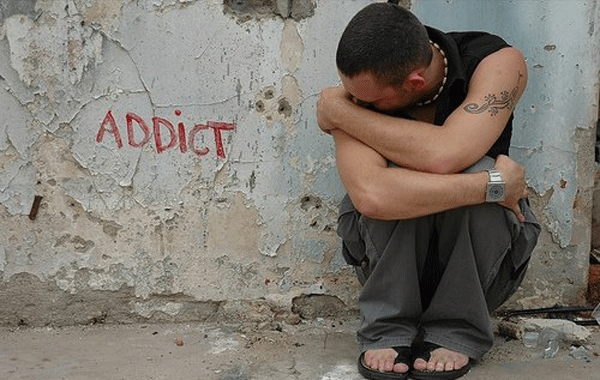 The number of drug abuse cases in the UAE has declined, however visitorsarrested in drug-related cases are on the rise, according to an anti-
narcotic department official.
Speaking to 'Emirates 24|7', Major-General Abdul Jalil Mahdi Al Asmawi,Director, Anti-Narcotic Department, Dubai Police, called on drug addicts to volunteer for treatment, thereby, avoiding legal punishment.
Drug abuse calls for a minimum four years imprisonment, he said and added the law is applicable to visitors and residents alike. However,
addicts to surrender themselves to the department can avail the benefits of Article 43 of Act No. 14 of 1995, which exempts them from criminal punishment, Al Asmawi said.
About 352 people were arrested for drug abuse in 2010, of which 267 cases were referred to the public prosecution compared to about 437 held
in 2009, he said and added that addicts arrested in the recent past also include woman.
Al Asmawi said majority of those arrested are foreigners who are generally ignorant of the legal implications in the UAE.
The law stipulates any drug-related activity - abuse, possession of drugs or peddling - calls for a minimum four-year imprisonment.
He called on foreign embassies to educate their people about zero-tolerance of the UAE with regards to drugs before travelling to the
Emirates.
About 400 people held in the recent past hail from the GCC; 90 from other Arab states and 544 people were from other countries across the
world. And most of these foreign nations recognised the righteousness of the UAE in dealing with the cases, Al Asmawi added.
While the maximum penalty is a death sentence, the court takes into account, the crime committed such as possession, trafficking or use; the age of the accused, their knowledge of laws and/or their role in the network, etc., before sentencing, said Al Asmawi.Society in general should take up the responsibility to deter youngsters from taking to drugs.
And families of addicts must not be ashamed or hush it up, instead address the issue and assist the concerned person in overcoming the habit at the earliest.
He urged families of addicts to report the cases to Anti-Narcotics Department so that all people associated with it can be nabbed.
The networks should be broken, only then will the cases subside, he added.
Anti-Narcotics Department is responsible for not only arresting abusers but also raising awareness among people about the side-effects of taking drugs and addressing the root cause of the problem, he said.
Meanwhile, the department rehabilitated 46 addicts last year. And it continues to keep a close watch on them even after they return to normal
life. Al Asmawi said the department respects the need for privacy and the identity of addicts and their families are strictly confidential.
Follow Emirates 24|7 on Google News.