Another affordable Indian School to soon open its doors in Dubai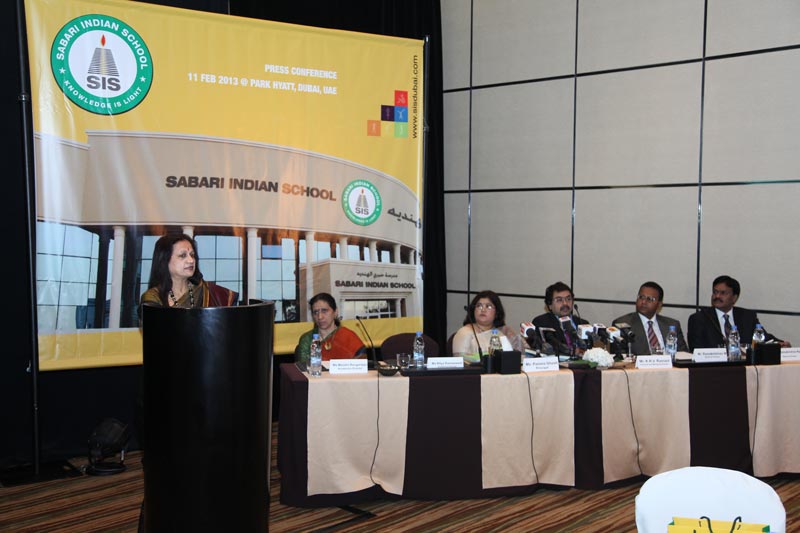 With parents running around to ensure admission for their children this coming academic year, there's good news in store. A new Indian school with CBSE curriculum will be opening its doors in Dubai within a couple of months.
Sabari Indian School (SIS) will commence classes from April 2013, and will follow the CBSE-I curriculum. SIS, which will initially admit students only from the Kindergarten to Grade 5, will gradually expand to offer admissions to students higher grades in the near future.
The school will be catering to Indian students from Dubai and Sharjah. The fees announced by the school works out to less than Dh1,000 per month for students in KG until Grade 4 (Dh11,870 per annum), in addition to transport cost and other miscellaneous expenses. The fee for Grade 5 students is set at Dh13,430 per year, officials announced.
Initially, the school will go for three sections per grade. Operated by the Sabari Group of India, which has interests in hospitality, construction, marketing and distribution business, SIS is the first venture of the group into education.
Announcing the opening of new school in Dubai, K.R.V. Ramani, Chairman, Sabari Group, said that the new school is well positioned to meet the growing demand for top quality educational institutions in the UAE.
"I see an urgent need for quality schools and we are well positioned to start operations. Strategically located at Al Wuheida area in Dubai, SIS meets the need for education of children living in Dubai as well as Sharjah," he pointed out.
Ramani said the word Sabari denotes effecting change to transform for the better. "This in essence is the vision of the school. We aim to create and nurture a learning culture that will bring about transformation through education. Based on our experience and expertise, we will strive to make children become happy and responsible citizens of the world community," he added.
The state of the art school can accommodate a maximum of 800 students, but initially the number of junior classes will be decided based on the initial response.
In addition, the school will be offering employment opportunities to teaching and non-teaching staff. The career section of the school's website lists various vacancies, including for the position of vice-principal, as well as senior teacher coordinators, kindergarten teachers, trained graduate teachers, physical education teacher, art and crafts teacher, music teacher, special educator, counsellor, junior clerk and teaching assistant.
Follow Emirates 24|7 on Google News.