Anti-Islam toy guns found in the UAE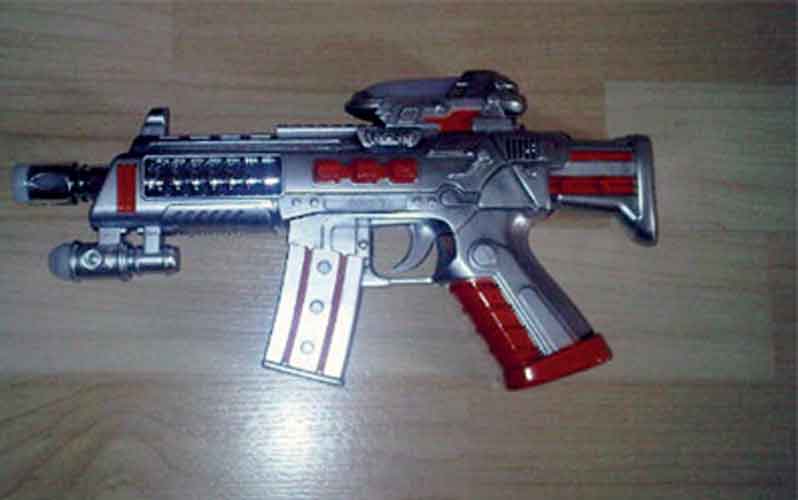 An Emirati social expert and activist shopping in a local market stumbled across Chinese-made toy guns that issue sounds mocking Islam and called on authorities to take action against such products.
The discovery came a few days after Saudi authorities said they seized nearly 1,500 Chinese-made toy guns issuing sounds that mock and insult Aisha, the wife of the Prophet (Peace Be Upon Him).
Mariam Al Ahmadi, a well-known social activist in Abu Dhabi, said she found the toy guns at some shops in Bani Yas, just outside Abu Dhabi city.
Quoted by the Dubai-based 'Emarat Al Youm' Arabic language daily, Mariam said she had reported the guns to the police and called for immediate measures."I call upon the police and other competent authorities to investigate how these anti-Islam guns found their way into the UAE market and to take action against all those who had brought them in," she said.
In Saudi Arabia, police said on Sunday they had seized nearly 1,500 Chinese-made toy guns at a local market found to be issuing sounds that abuse Aisha, one of the most venerated women in Islam.Members of the Commission for the Promotion of Virtue and Prevention of Vice, the most influential law enforcement authority in the country, seized the toys during a raid on a shopping centre in the western town of Jeddah.
"The guns were found to be issuing sounds which are considered mocking and offending against the Prophet's wife," newspapers said, quoting Commission spokesman in Jeddah, Turki Al Zahrani.He said sellers of those toys, mostly Asians, apparently do not know they offend Islam as the guns issue sounds in Arabic.
Follow Emirates 24|7 on Google News.