Apple to launch iPad 2 in UAE on Friday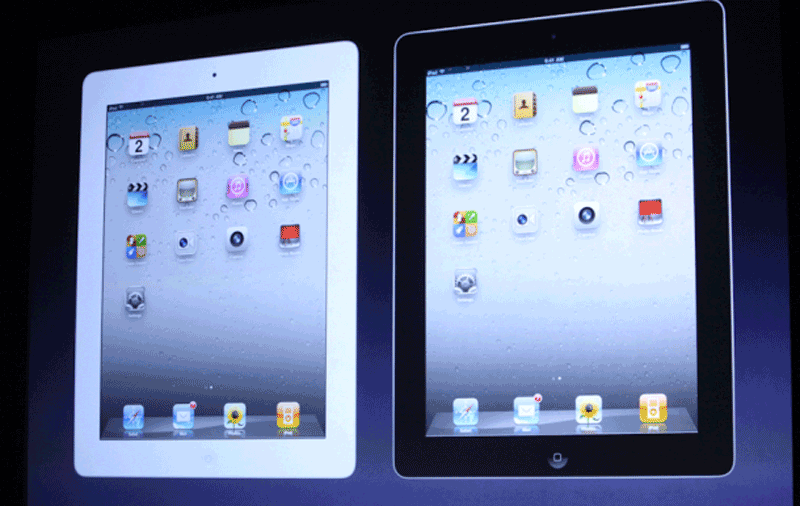 Apple announced on Wednesday that the iPad 2 will go on sale in Japan, Singapore, South Korea and other countries this week.
The California gadget-maker also said in a statement that a Wi-Fi only version of the iPad 2 will be available in China on May 6.
Apple said the iPad 2 will be available in Japan on Thursday and in Hong Kong, India, Israel, Macau, Malaysia, Philippines, Singapore, South Africa, South Korea, Turkey and the UAE on Friday.
The iPad 2 hit stores in the United States on March 11.
It had been scheduled to go on sale in Japan in March but its release there was delayed because of the devastating earthquake and tsunami.
Apple sold more than 15 million iPads last year and 4.69 million during the last quarter.
The success of the iPad has forced rival electronics manufacturers to begin rolling out their own touchscreen tablet computers and Japan's Sony this week unvieled a Sony Tablet running Google's Android operating system.
Canada's Research in Motion began selling its Blackberry PlayBook last week.

White iPhone finally goes on sale
The long-awaited white model of the iPhone 4 is finally available, nearly a year behind schedule.
Apple said on Wednesday that white iPhone 4s can be bought through Apple's online store starting Thursday or at Apple stores and authorized retailers.
Apple planned to begin selling the white iPhone along with the black model in June of last year but its release was repeatedly delayed by manufacturing challenges in a rare setback for the California gadget-maker.
"The white iPhone 4 has finally arrived and it's beautiful," Apple's senior vice president of worldwide product marketing Philip Schiller said Wednesday.
"We appreciate everyone who has waited patiently while we've worked to get every detail right," Schiller said in a statement.
Apple said the white iPhone 4 will be available on Thursday in Austria, Australia, Belgium, Britain, Canada, China, the Czech Republic, Denmark, Finland, France, Germany, Hong Kong, Ireland, Italy, Japan, Luxembourg, Macau, the Netherlands, New Zealand, Norway, Singapore, South Korea, Spain, Switzerland, Sweden, Taiwan, Thailand and the United States.
Apple sold 18.65 million iPhones last quarter, up 113 percent over a year ago.
Follow Emirates 24|7 on Google News.