Arab scientists claim cancer cure from camels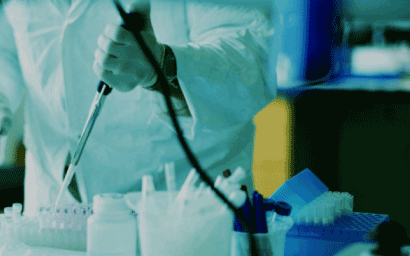 A group of Arab researchers have made a scientific breakthrough by developing a medical formula for treating cancer extracting from camel's immune system, Dr Abdalla A Alnajjar, President of Arab Science and Technology Foundation, announced.
Alnajjar told reporters on Tuesday the team of researchers had commenced its project in 2008 and reached wonderful results at the international level.
"The medicine, a combination of camel's milk and urine, has been tested on experimental mice and will be tested on human beings," he said.
He added that experiments had started at Sharjah University and completed at the cancer institute in Baghdad.
"The new medicine was registered with the UK Patents Office last February," he said.
Citing studies by the Union for International Cancer Control, he said about 16 million people will be infected with the killer disease by 2010 with 50 per cent of cases in the developing world. Cancer kills six million people every year in the world.
According to the Arab Cancer Control Association, cancer is the second cause of death in the Arab World after heart and communicable diseases. Infection has reached alarming rates with 100-150 cases per 100,000 people, an increase of 213 per cent per annum.
Sabah Jassim, head of the team at Arab Biotechnology Company (ABC), said the team found that the camel's immune system was rejuvenating itself every time they took samples of milk and urine, making its one of the strongest immune systems.
He said the researcher had reprogrammed the immune system to accept certain chain of foods and the results were amazing.
According to him the formula treats Leukaemia (blood cancer) and can be developed to cure other types of cancer infecting lung, liver and breast. He added that experiments conducted on mice had proven 100 per cent success.
"The lab mice that have been injected with the new drug since six months are still live and their behaviour are natural like the healthy ones. The new remedy carries smart cells that can attacks poisonous substance in the cancerous cells without producing any side effects," he elaborated.
The experiments were conducted in camels at the farm owned by UAE citizen Saeed Mattar bin Dalmouk Al Kitbi in Sharjah.
Follow Emirates 24|7 on Google News.