Arms exporters eye deals at Idex defence show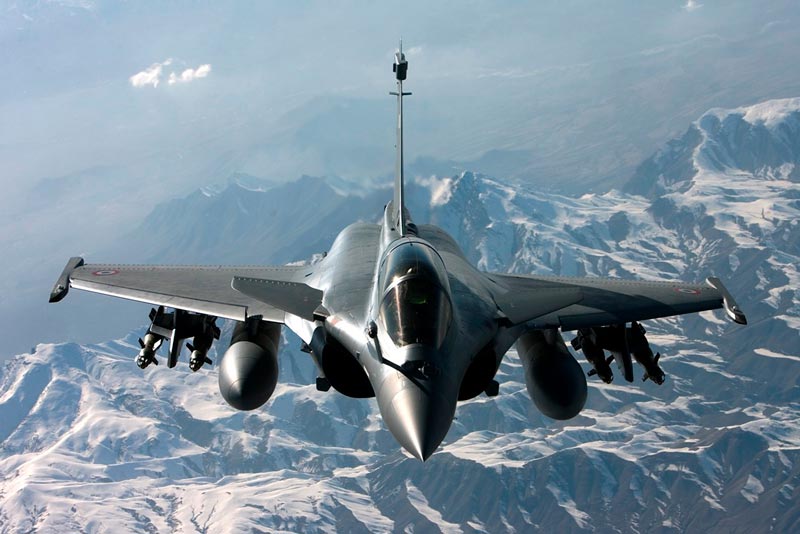 International firms will scramble for new orders at the Middle East's largest arms show which opens in Abu Dhabi next week.

The Middle East is the largest market driver in the industry with billions of dollars spent annually on buying military equipment, from drones and jet fighters to guided missiles.

Around 1,200 companies from 55 countries are showcasing their latest military wares and technologies at the biennial International Defence Exhibition (Idex), starting Sunday in Abu Dhabi.

The market is likely to see a shift in its arms purchases as countries seek more counter-terrorism capabilities, following constant threats from non-state organisations.

"There is a rethinking in the military strategy in the region for the next five to 10 years from now due to such threats," said Mustafa Alani, director of security and defence at Gulf Research Centre.

Many countries are investing in equipment for special operations forces and unmanned aerial vehicles (UAVs), or drones, to deal with the new threats, he said.

For the first time, a dedicated exhibition of unmanned systems with 33 exhibitors is being launched at Idex.
Idex exhibitors include major defence firms from the United States, including Lockheed Martin, Northrop Grumman, Boeing and Raytheon to Europe's BAE Systems, Thales, Dassault Aviation and Finmeccanica.

French deals

"Regional instability is generally good for arms sales," said Richard Aboulafia, vice-president of analysis at Teal Group. "That combination of military threats, local wealth, and no locally-built alternatives makes the area the best in the world for arms exporters."

According to latest data from the Stockholm International Peace Research Institute, defence spending in the Middle East rose 4 per cent in real terms in 2013 and 56 per cent between 2004 and 2013, to hit an estimated $150 billion two years ago.

Earlier this month, Egypt agreed to buy 24 Rafale fighter jets from France's Dassault Aviation -- the first foreign order for the aircraft and which could spark a flurry of new orders.

The UAE is in talks to purchase up to 60 Rafales while also weighing options to buy Eurofighter Typhoons from BAE Systems.

"Talks are progressing well with both parties," a UAE defence source told Reuters, declining to elaborate.

France is also in the 'final stages' of negotiations to sell up to 36 Rafale warplanes to Qatar, a senior French source said earlier this week.

Elsewhere in the Gulf, the Eurofighter and F-18 are competing for a possible Kuwaiti deal for 28 jets. Oman is also in talks to buy planes.

Regional states are also looking to buy helicopters, tanks, drones and ammunition to beef up security. A number of military deals are expected to be signed during Idex, organisers said.

"If anything, the market is expanding, as wealthy Gulf countries subsidise weapons purchases by militaries in less rich countries. Egypt's Rafale deal is the best illustration of that," said Aboulafia.

Follow Emirates 24|7 on Google News.