Best time to buy? Dubai property prices 'softening'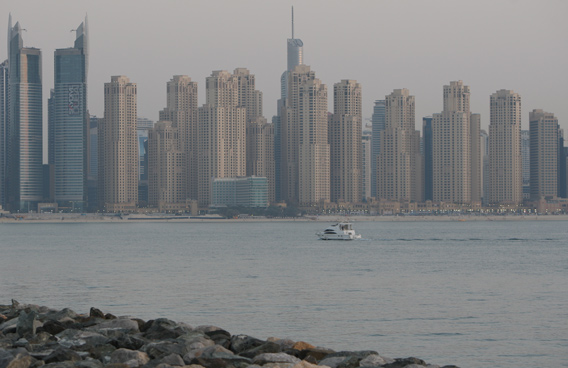 Property prices in Dubai's secondary market are expected to soften this year though the market correction isn't likely to be as drastic as 2009, according to Standard and Poor's Ratings Services.

"We project a softening in residential real estate prices this year, particularly in the secondary market, given our expectations for an economic slowdown and deteriorating investor sentiment, which will cool demand," the ratings agency said in its 'UAE banks are well-positioned to face a tougher 2015' report.

In the past two years, the residential property markets in Gulf Cooperation Council countries have improved with Dubai leading the pack.
Though prices and rents stabilised last year, transaction volumes have lowered since the first quarter 2014.
Irrespective of that a number of new projects have been announced over the past 18 months, with developers and investors seeking to capitalise on increasing prices.

Emirates 24|7 reported that 78 new projects were launched in 2014 with the Dubai Land Department reviving at least 43 stalled projects worth over Dh10 billion through its Tayseer and Tanmia initiatives in the past few years.

In 2014, the total value of real estate transactions reached Dh218 billion, with Indian, British and Pakistani nationals topping the list of expat investors. Overall, the UAE nationals were the biggest buyers of property.

Should one buy property?

"Prices have come down by approximately 15 to 25 per cent depending on the areas from the peak hit in Q2/Q3 2014. This is a healthy correction as prices had appreciated 50-60 per cent in 18 months since the recovery which started after Arab Spring," Kalpesh Sampath, Director, SPF Realty, told this website.

"We are now in a stabilisation phase, and in general the market will go up steadily in the range of 10 to 15 per cent annually. But if you are in this for the mid- to long-term, then the per square feet prices at 25 to 75 per cent below prices in cities such as Mumbai, Hong Kong, London and Monaco, provides compelling value for the long term."

He also points to the safety, security and zero taxation facility offered to individuals here, stating, "There is hardly any city in the world that can complete infrastructure projects in the record timelines. Many of the cities and countries have taken years to complete comparable infrastructure development."

We did report before in January that analysis done by ValuStrat, a Dubai-based consultancy, found buying was cheaper than renting in today's market conditions.

Read: Buying Dubai property cheaper than renting?

Though 2008-09 property crash had a huge impact on banks, S&P believes a potential price correction on the UAE's real estate markets will have much less of an effect on the banking sector.

It cites reasons such as price decline unlikely to be as drastic as before; developers having strong balance sheets and are funding large portion of their new projects through advanced sales to customers rather through short-term bank loans and the UAE mortgage cap preventing household debt being build-up.

The ratings agency puts equity markets as the primary source of risk for UAE banks, as the market is expected to see "heightened volatility and weakness" this year.

"Although the banks have minimal direct equity exposures and most have guidelines that call for exposure to stock market-related lending, some delinquencies are likely to come from this sector. In addition, certain family groups and high net-worth investors engage in capital market activities that are unrelated to their core businesses, particularly in the equity markets when prices are rising," the ratings agency said.
Follow Emirates 24|7 on Google News.