Biometric tests for Saudi visa soon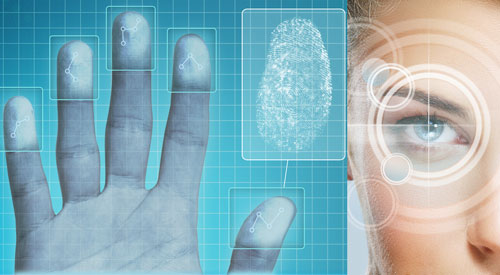 The UAE residents going to Saudi Arabia for Hajj, Umrah or any other visit are expected to undergo biometrics tests very soon, an official said on Monday.
Saudi Arabia's Ministry of Foreign Affairs (MoFA) has designated Dubai-based VFS TasHeel International to launch biometrics pilot project for visa purposes in the UAE and other countries.
Raghu Athimoolam, Chief Operating Officer, VFS TasHeel International, told Emirates 24l7 that around 80 per cent of project is complete and there're just few nitty-gritties left before the project is launched officially in three to six months.
"We're meeting with the MoFA officials every week and it's progressing very well. 80% of the work is done. Once it's officially launched in the UAE, it'll be mandatory for residents to have biometrics before travelling to Saudi Arabia for Hajj, Umrah, business or any other purpose," Athimoolam said.
VFS TasHeel is a joint venture between global visa processing firm VFS Global and TasHeel of Saudi Arabia. It currently has three offices in UAE – Dubai, Abu Dhabi and Sharjah – where 127 employees cater around 700 applicants on average every day.
VFS TasHeel International has been mandated by Saudi to offer visas for business and commercial visits, education, escort, family, government meerings, medical purpose, merchandise delivery, personal visit and transit.
Minimal charges
Commenting on fee for the biometrics, Raghu Athimoolam said it will be minimal. "It won't be very high… it'll be in two digits only (less than Dh100)."
When asked how the company would cope up with the rush, he said: "We have enough staff, machines and counters to handle it. Officials from MoFA and Saudi Consulate in Dubai have visited our offices and were satisfied with the procedures," Athimoolam added.
Athimoolam said any customer walking in for biometrics will be done with finger prints and eye scanning in just two minutes.
VFS TasHeel International COO said: "The biometrics that soon begin at VFS TasHeel is a simple and quick procedure that only takes a few minutes to complete at the VFS TasHeel visa services centers. More information on Biometrics will be made available once the service is launched in coming months."
He said the company is planning to open offices in Egypt this year. VFS TasHeel has been mandated by Saudi Arabia's MoFA to process visa applications in 33 countries.
Follow Emirates 24|7 on Google News.