Bollywood Brigade: Shilpa Shetty backs Dubai realty - Salman next?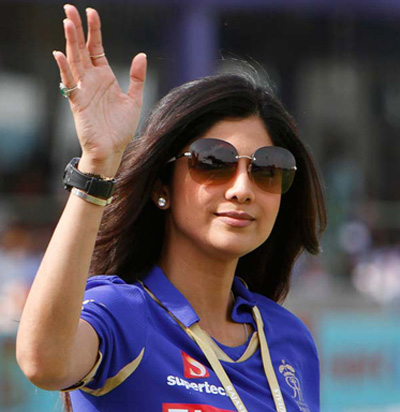 Bollywood stars have been part and parcel of Dubai's real estate for years now.
Notable among them is Shah Rukh Khan who is the brand ambassador of Royal Estates project in Dubai Investment Park.
Sohail Khan, an actor and TV personality, is endorsing Burj Pacific in Business Bay, while Ajay Devgn is going to promote a residential project in Dubailand.
Now forgotten, but Deepika Padukone too had signed to promote a project way back in 2008-2009.
Until last year, former Indian cricket captain Sunil Gavaskar was the brand ambassador for Danube Properties' real estate project, but the developer has now got Shilpa Shetty on board to promote their Dh300-million Ritz, Al Furjan and other real estate projects.
"This year we have Shilpa Shetty. We have seen brand ambassadors have helped us in achieving excellent brand recall value," Rizwan Sajan, Chairman, Danube Group told Emirates 24/7.
"We have already sold one of the towers of Ritz, thanks to our brand name, quality and affordable price," he added.
We reported before that Shilpa Shetty had sold her Burj Khalifa apartment last year, but Sajan is optimistic that Raj Kundra, her businessman husband, will buy apartments as investment.
Besides capital appreciation, rental yields in Dubai range between 6 and 8 per cent, far above most of top global cities in the world.
If industry grapevine is to be believed, a developer from Dubai is looking to strike it big with a deal with Bollywood's 'Bhaijaan' Salman Khan.
When contacted by this website, the developer (name withheld on purpose) said "it was too early to talk on the issue."
Salman Khan has professed his love for Dubai many times and has bought apartments in The Address Residence Fountain Views.
In the past, sporting legends such as Boris Becker, Niki Lauda and Michael Schumacher have had towers named after them.
"The concept of celebrity brand ambassadors has enjoyed a certain degree of traction when it comes to ultra-luxury residential projects," Sanjay Bajaj, Managing Director – Pune, JLL India, told this website.
"High-net worth individuals like to associate their homes with the implied glamour. In certain cases, developers of luxury projects in high-profile locations have even gifted units in their project to the celebrities in question, in an attempt to raise the notional value," he added.
Follow Emirates 24|7 on Google News.