Boy on Sharjah street run-over by school-bus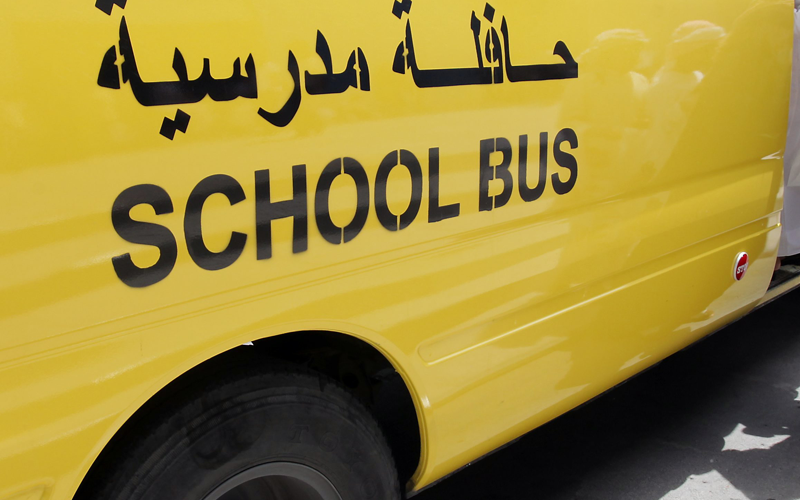 The conductor of a bus belonging to the Indian School Sharjah, which was involved in an accident that left a Grade 1 Emirati student of Al Ghafyah School dead, has been released after questioning by Sharjah Police.
However, the bus driver, 50-year old RR from Andhra Pradesh, has been detained at the Al Hira Police Station.
The boy died on Thursday afternoon as he was waiting for his friend to come back from school on one of the unpaved inner roads in the Umm Khanoor area of Sharjah.
A school bus rolled over the boy, who was standing behind one of the vehicle's wheels.
The bus driver immediately rushed him to the Kuwaiti Hospital, which was not far from the scene of the accident, but the boy was pronounced dead on arrival.
Speaking to Emirates 24|7, Y A Raheem, Chairman of the Indian School Sharjah, said the bus driver will be bailed out on Sunday.
"There was no need to reverse the bus on that unpaved road," said KM Shakkir, conductor on the Indian School Sharjah Bus Number 54.
"The driver saw the small boy lying down in his mirror.
"He stopped the bus immediately. We informed the family and rushed the boy to the Kuwait Hospital," said a shaken Shakir, who job it is to ensure the safety of students travelling on bus number 54.
"This accident is the joint responsibility between the driver, who should have been more alert, and the parents, who left the boy on the road without supervision," said Lt Col Ahmed bin Darwish, head of the Anjad Patrol at Sharjah Police.
Y A Raheem, President of Indian Association Sharjah that owns the Indian School said he is waiting for the police report and expects to get bail for the school bus driver today.
Reacting to the incident, the principal of another school said: "There is a clear instruction for safety and there are drivers' training programmes to ensure child safety.
"Every month, we give special training to both the drivers and conductors. RTA officials and Dubai Police check our school buses," said Surinder Nair, Principal, New India Model School (NIMS).
Follow Emirates 24|7 on Google News.