Brand Dubai and Meraas partner to enhance art landscape in Dubai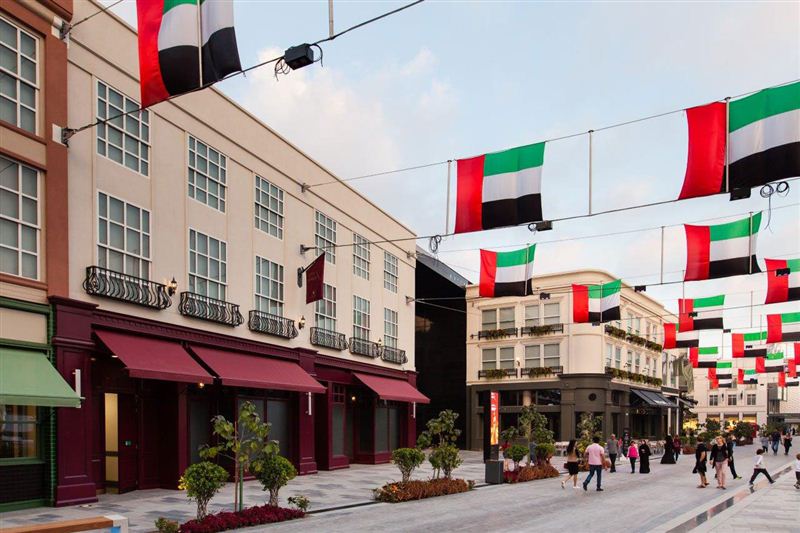 Brand Dubai, the creative arm of the Government of Dubai Media Office (GDMO) and Meraas, one of Dubai's leading holding companies have partnered to enhance the artistic landscape in Dubai by creating a platform for some of the world's leading 3D artists to showcase their unique art at the Dubai Canvas 3D Art Festival.
The two organisations bring their long experience and expertise in promoting and supporting artistic endeavours that enhance the aesthetic character of the city of Dubai.
Over the last few years, Meraas destinations have hosted several art events and displayed artworks created by diverse local and international artists. BOXPARK, Meraas' offbeat outdoor destination, has provided the venue for showcasing unique art installations by leading artists.
In April 2015, BOXPARK hosted acclaimed graffiti artist New Zealander Gary Yong to create a unique 3D 'BOXPARK' block letter art installation. In the same year, Meraas Holding joined hands with Dubai Culture to unveil a kaleidoscope 3D selfie wrap at The Beach at Jumeirah Beach Residence.
In an earlier partnership, Brand Dubai worked with Meraas to display a public art installation titled 'Sand In the Waves' on The Beach.
City Walk, Meraas' high-end lifestyle destination, recently hosted the 10th edition of the Sheikha Manal 'Young Artist Award' exhibition.
Director General of Government of Dubai Media Office Mona Al Marri said: "Meraas is an active player not only in the commercial sector but also in supporting the development of the artistic and creative scene in Dubai. Meraas has developed unique urban destinations that provide distinctive ambiences that promote innovation and creativity. These destinations represent the essence of Dubai's cosmopolitan and creative spirit, which makes the city a vibrant venue for global art events."
In 2016, CITY WALK hosted the inaugural project of Dubai Walls, a ground-breaking street art initiative by Meraas. 17 of the world's top street artists have transformed Dubai's latest urban living destination into a unique art destination leaving their creative works adorning its walls.
Dubai Walls is set to transform public spaces into permanent street art exhibitions that align with Dubai's modern landscape and is an opportunity for visitors and residents to enjoy the beautiful artistic creations.
Abdulla Al Habbai, Group Chairman of Meraas said: "Our partnership with Brand Dubai stems from a shared vision to transform Dubai into an open air museum. CITY WALK will offer Dubai residents and visitors a platform that combines arts in its different forms: Architecture, Street Art and 3D arts. It also presents them with an opportunity to identify with their environments and enjoy the creativity that it brings. This collaboration as well is in line with our commitment to make Dubai a better place to live, work and visit and our vision of opening up the city for all to enjoy by promoting activity and creativity for a more active life."
This year in March, CITY WALK, will provide an 'open-air canvas' for the world's best artists to create and display their 3D artworks at the Dubai Canvas Festival. To be held from 1 – 7 March 2017, Dubai Canvas will feature the works of 25 international artists.
City Walk's distinctive urban space and creative vibe provides the perfect backdrop for audiences to intimately explore the 3D art featured in the Festival.
Dubai Canvas is the latest initiative of Brand Dubai that stems from the vision of Vice President and Prime Minister of the UAE and Ruler of Dubai His Highness Sheikh Mohammed bin Rashid Al Maktoum to convert Dubai into an open-air museum, and promote aesthetic excellence and innovation, in partnership with government entities and departments, developers, artists and designers.
The 25 artists participating in Dubai Canvas 3D Art Festival will start working on their creations at City Walk during the week preceding the Festival, from 22 – 28 February, giving the public an invaluable opportunity to watch them at work.
The artists will be competing with each other to win the Dh2.3 million Dubai Canvas 3D Art Award, the world's first award that recognises excellence in 3D art.
Dubai Canvas 3D Art Festival 2017 aims to build on the success of last year's Festival.
The 2016 event, which featured the works of a wide array of artists from across the world, received an overwhelming response from both residents and visitors to Dubai.
Follow Emirates 24|7 on Google News.