Brand Dubai to showcase Dubai's entrepreneurial spirit at ChangeNOW Summit in Paris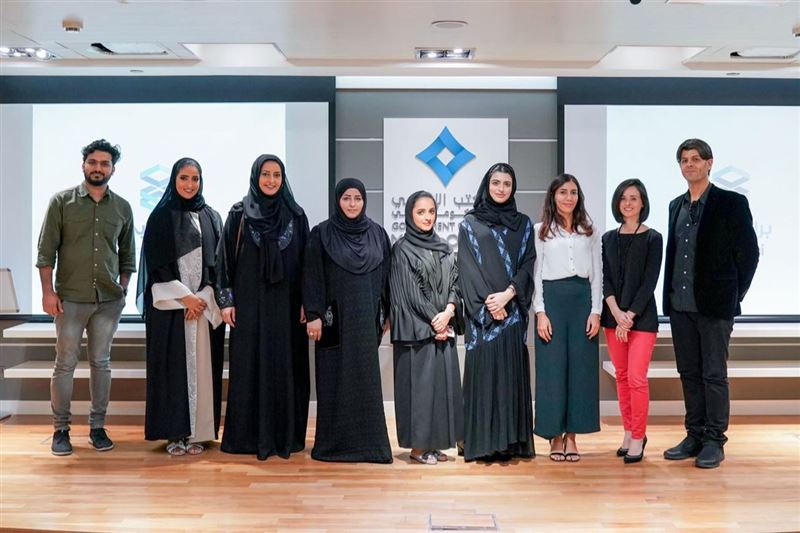 Brand Dubai, the creative arm of the Government of Dubai Media Office (GDMO), will showcase four promising homegrown entrepreneurial ventures from Dubai as part of its 'Proudly from Dubai' initiative at the ChangeNOW Summit to be held in Paris from 28-29 September.
An initiative that aims to support entrepreneurs and businesses from the emirate, 'Proudly from Dubai' tells local and global audiences the success stories of innovative homegrown businesses.
Brand Dubai will present four companies – Omniyati Prosthetic Arts Centre, Evolvin' Women, Junkbot and Beta IT – under the 'Proudly from Dubai' umbrella at ChangeNOW, a summit that brings together inspiring individuals and organisations that are inventing new solutions, rethinking the way we do business, and challenging the status quo under the theme 'Business for Good'.
By offering select businesses local and international media exposure, brand building opportunities at key platforms, and networking opportunities at leading global events, the 'Proudly from Dubai' initiative aims to give them an opportunity to raise their visibility and forge strong partnerships and collaborations both at local and international levels.
Nehal Badri, Director of Brand Dubai, said 'Proudly from Dubai' aims to tell the story of innovation and creativity shaping Dubai's emerging entrepreneurial culture. Driven by the vision of its leadership, Dubai is accelerating the future with a focus on breakthrough ideas and technology. This new drive is spawning a vibrant entrepreneurial ecosystem that is generating exciting new ideas and innovative business models. Dubai is also seeing the emergence of progressive ventures that are generating social value through innovative approaches. While being successful businesses, they are also harnessing innovation for social good and applying creative strategies to solving social and environmental challenges."
Shaima Al Suwaidi, Manager of City Branding at Brand Dubai said: "At the ChangeNOW Summit, we are seeking to tell the unique story of Dubai's entrepreneurial culture and socially conscious businesses from the point of view of four exceptional companies. Brand Dubai will continue to unravel many new strands of this exciting story through further such initiatives," she added.
Omniyati, Evolvin' Women, Junkbot and Beta IT represent diverse aspects of Dubai's vibrant entrepreneurial spirit. The success of Omniyati Prosthetics Arts Centre represents the growing role of Emirati women in Dubai's business landscape. The company's Founder and Director, Ashwaq Hamood Hassan, who was awarded the Dubai Government Excellence Award for her creative effort in the field of prosthetics, has led Omniyati's effort to achieve high levels of excellence in designing and fabricating cosmetic prostheses for medical, artistic and educational uses. Established in 2002, the first company of its kind in the UAE, Omniyati services an average of 100 cases annually from GCC and other Arab countries.
Evolvin' Women, led by its Founder Assia Riccio adds another leaf to Dubai's story of women entrepreneurs. The company connects hospitality companies to women from developing countries who lack access to quality education and employment opportunities due to personal, political or cultural circumstances. Together with its educational partners, Evolvin' Women helps prepare these women to secure international entry-level employment and return to a job in their home country where they can become contributors to their family, community and national economic growth.
Junkbot and Beta IT represent the explosion of technology entrepreneurship that Dubai has seen in the last few years. Headed by Founder & CEO, Ehteshamuddin P A, Junkbot envisions to replace toys which use plastic and cause pollution by inspiring children to make robots, gadgets and toys by recycling unused things in their home - thus contributing to environmental sustainability. Powered by a solar panel, Junkbot's toys also avoid the use of batteries.
Beta IT, a system integrator for information and communication technology infrastructure, specialises in enterprise and telecom grade solutions. Led by Mohammad Elayyan, Director of Corporate Development, the company provides multi-technology solutions for enterprise customers, who seek successful integration of advanced systems.
Over the last few years, Brand Dubai has launched a range of initiatives and projects that tell the story of Dubai's unique culture, values, identity and aspirations through a range of initiatives including public art projects, installations, art festivals and exhibitions. 'Proudly from Dubai' is Brand Dubai's first initiative focused on entrepreneurial and business ventures.
Follow Emirates 24|7 on Google News.