Burj Khalifa architect for world's tallest commercial tower in Dubai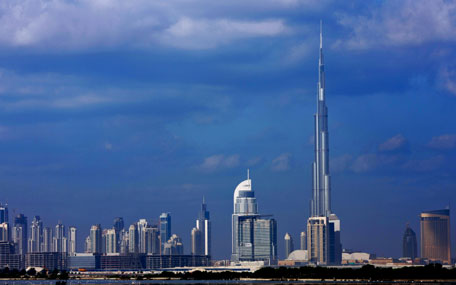 Dubai Multi Commodities Centre (DMCC) on Tuesday named Adrian Smith + Gordon Gill Architecture (AS+GG) as architect for Burj 2020, billed to be the world's tallest commercial tower.

WATG, a top destination creation consultancy, has been appointed to deliver the master plan for the Burj 2020 District, which will add 1.3 million square metre capacity to the free zone.

"AS+GG and WATG come with a wealth of global destination and tower design expertise. Designing a world-class destination of this scale will set new levels of efficiency and urban sustainability and we are confident that our partners, in delivering the Burj 2020 District and tower, will create a new address for the global business community of the future, right here in Dubai," Ahmed bin Sulayem, Executive Chairman, DMCC, said in a statement.

Adrian Smith, architect and founder of Chicago-based AS+GG, has designed Burj Khalifa, the world's tallest tower in Dubai, while working at SOM and Kingdom Tower that is currently under construction in Jeddah, Saudi Arabia.

Four international destination creation firms participated in Burj 2020 district master plan design competition that was launched in July 2014. WATG projects include The Atlantis – Dubai, Paradise Island - Bahamas, Emirates Palace - Abu Dhabi, and the Grand Hyatt - Kuala Lumpur.
In 2014, DMCC chief told Emirates 24|7 that they plans to have a 360 degree observation deck on the topmost floor of the tower.
Read: Dubai's Burj 2020: World's highest observation deck

He also ruled out using a spire to claim the title of the world's tallest commercial tower.
"We are not going to have a spire to get into the book of records. It will be a mega high structure, floor wise," he told this website.
Read: No spire on Dubai's Burj 2020 to get into record books
Bin Sulayem has previously states that they plan to build the tower from the inside out and efficiency was the key.

DMCC has said that construction on the tower will start in 2015 with the tower scheduled for completed before 2020 – the year when Dubai hosts Expo 2020.

Integrated with the Jumeirah Lakes Towers development, the Burj 2020 District will be a mixed-use district providing commercial, retail and hotel components.
Follow Emirates 24|7 on Google News.