Bus compliance with timetables reached 74% in 2016: Al Tayer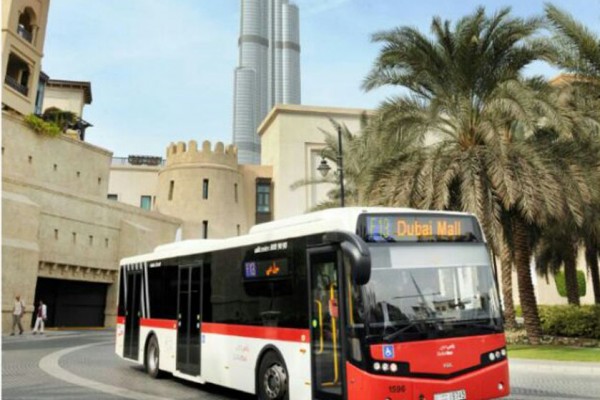 Compliance by public buses with the approved timetables has soared from 69 percent in 2015 to 74 percent in 2016.
Further, actual compliance of buses with scheduled journeys continued to meet 98 percent in 2015 and 2016, Mattar Al Tayer, Director-General and Chairman of the Board of Executive Directors of the Roads and Transport Authority (RTA), has said.
Taxi bookings executed through the Booking and Dispatch Centre reached 7.322 million bookings last year, compared to 5.449 million bookings in 2015, recording a robust growth rate of 25.5 percent, explained Al Tayer.
"The wide use of smart and e-system in public buses and taxis has contributed to the integration of mass transit in Dubai, improving the operational efficiency, reducing expenses, increasing compliance with timetables and bringing happiness to customers. Last year, bus services saw a remarkable growth in ridership, rising from 134.775 million riders in 2015 to 151.1 million riders in 2016, while the average number of monthly bus journeys made last year was 273,737," Al Tayer stated.
"The automated bus movement system (Transport Pulse), designed according to the highest standards, contributed to enhancing the communication between the control centre and bus drivers. It monitors the movement of 1,514 buses over 274 routes, ensures the timely departure and arrival of buses at stations, and takes necessary action to control the performance and ensure the compliance with the timetables," he added.
Al Tayer noted, "The Taxi Booking and Dispatch Centre at Transport Activities Monitoring Department, which handles all taxi booking calls and distributes them to the franchise companies according to location, speed and other parameters based on a specific time indicator, received about 7.8 million calls last year. The number compares well with the volume of calls handled in 2015, which was in the range of 7.2 million. The automated system was used to respond to about 44 percent of the calls last year, while the response time for incoming calls was only 30 seconds."
The response time is excellent, given the response time recorded in similar booking sections in countries such as Canada is 45 seconds with the average call time being 53 seconds.
Our average time of dispatching a taxi to a customer is 13.85 minutes, whereas it takes about 18 minutes to dispatch a taxi in Australia and 15 minutes in Canada, he said.
Follow Emirates 24|7 on Google News.