Buying Dubai property cheaper than renting?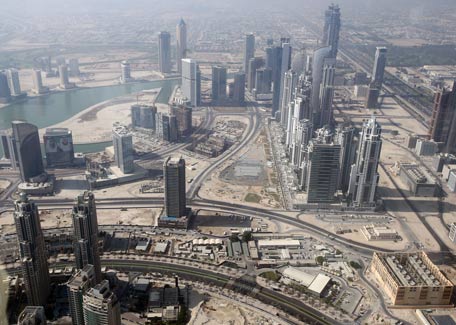 Buying a property or renting one is a personal decision, but a new research by a UAE-based company suggests that time may be ripe for renters in Dubai to become homeowners.

"Our analysis reveals that many tenants may now be able to purchase a property similar to the one they are renting at a lower monthly cost. This appears to be particularly the case for lower cost starter type home," says Declan King, Director & Group Head - Real Estate, ValuStrat.

He believes stabilisation in residential sales prices during the second half of 2014, along with continued increases in rental rates during the same period has brought about a scenario where it is now cheaper to pay a mortgage then equivalent rent.

Their analysis of properties worth Dh1.57 million or less in freehold locations revealed monthly costs as follows:


Two assumptions for the analysis are annual lease on un-furnished basis and 75 per cent loan-to-values, 25 year loan term and 4.25 per cent interest rate.

The initial costs, however, remain higher with homebuyers having to shell out 25 per cent of the property value as down payment, 4 per cent of the property value in Dubai Land Department (DLD) registration fees, 2 per cent of the property value as agent commission besides bank charges and surveyor fees.

An expat buying a Dh1.5 million property will need Dh375,000 for down payment, Dh60,000 in registration fees and Dh30,000 in agent fees, according to King.

"It is a good time for the end users to actually tap into the market if they are looking for ready properties. With the rental rates having gone up, it makes sense to buy than rent now," Parvees A.Gafur, CEO, PropSquare, told 'Emirates 24|7'.

"The price correction means better availability of assets. Besides, the mortgage market has been encouraging enough, which should be a great support for homebuyers," he adds.

However, financial planning consultants, state that no bank in the UAE offers a long-term fixed interest rate, with limited banks only offering fixed rates for four year period and using a high "floating" rate post the fixed period is over.

This website had reported that rents in the emirate have risen by 6 to 25 per cent in the first rent index update of 2015 compared to the final rent index of 2014.
Read: First rental index update of 2015: Dubai rents up 6-25%

Follow Emirates 24|7 on Google News.