Car hire firms may charge for flood damage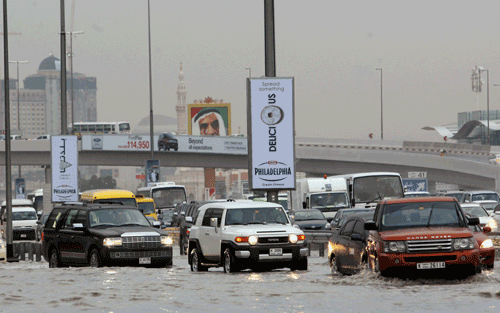 Do you drive a rented car? Then don't drive through flooded roads to avoid the damage to be billed to you.
Customers of car rental companies are angered by a sudden notice that they would be solely responsible for any damage caused to the rented vehicles driven through flooded roads, reports The National.
Quoting an official from car rental firm Diamondlease, the newspaper reports that insurance companies do not cover such damage.
Although they are trying to re-work the coverage, Sasi Kumar, the firm's Assistant Operations Manager was quoted as saying "Knowingly causing damage will not be entertained."
The e-mail sent out to customers have elicited strong reactions with some of them it is not their fault if it rains.
Follow Emirates 24|7 on Google News.