Car overturns at night in Dubai, 3 hurt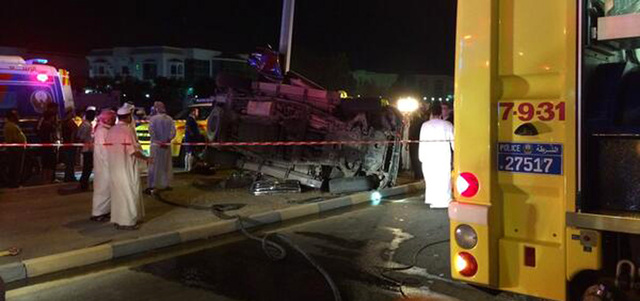 Three people suffered minor injuries when their car overturned on Friday night near a shopping mall in Dubai, according to sources.
Speaking to 'Emirates24|7', an official from Dubai Civil Defence said the accident took place at around 10.30pm on Friday near Oasis Center in Dubai.
"Fortunately, their injuries suffered were medium and minor and none were serious."
He pointed out that people must be more careful while driving as "any mistake can not only lead to the loss of their lives, but also the lives of other road users".
The injured people received treatment.
Further investigations are on to determine the cause of the accident.
Follow Emirates 24|7 on Google News.