Car plunges in RAK sea just after driver steps out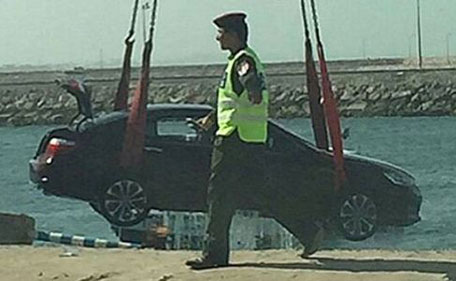 A UAE driver has just stopped his car and stepped out at night when it was hit by another vehicle and sent straight into the sea in Ras Al Khaimah.

Police and civil defence rushing to Al Muairid area in the northern emirate after receiving calls that a car has plunged into the water found the vehicle but not the driver.

"We later found the driver who told us that he was not in the car when it was hit by another vehicle and pushed into the water," police rescue operations director Captain Tariq Al Sharhan said, quoted by Emarat Al Youm daily.

He said the car was pulled out of the water in the morning and that police opened an investigation into the incident.
Follow Emirates 24|7 on Google News.