Central bank loses to bank board member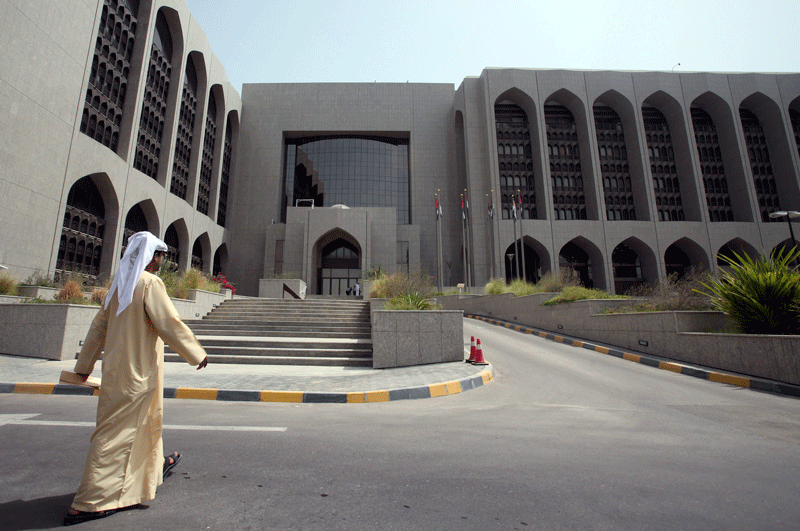 The central bank has lost a legal battle against a board member in a local commercial bank in one of the rarest court cases that showed the authorities should not go too far in interfering in banks' internal affairs.
After losing an appeal court case, the central bank resorted to the federal supreme court (FSC) to support its decision in rejecting the nomination of a board member in a bank although that member controls over a quarter of the bank's shares, the Arabic language daily Emirat Alyoum reported on Friday.
But the FSC supported the appeal verdict and overturned the central bank's decision on the ground it has no authority to reject or support the appointment of board members in banks operating in the UAE.
The unnamed board member in the unidentified bank told court that he was reappointed after his term expired but his nomination was turned down by the central bank although he controls 27.32 per cent of that bank.
The paper said he won the appeal case, prompting the central bank to resort to the FSC, which supported the appeal sentence in favour of the board member.
"The central bank did not accept the appeal sentence, which also asked the central bank to bear all expenses of the case….so it resorted to the FSC on the grounds the 1980 federal baking law number 10 gave it powers to oversee the development of the country's banking sector with the aim of supporting the domestic financial and economic sector," the paper said.
"But the FSC rejected the central bank's appeal against the board member….it explained that while the central bank's role is to supervise the financial sector and ensure a sound banking system, it does not extend to include intervention in appointment of board members in banks and investment establishments…it said the central bank does not have the authority to approve or reject appointments in board members of those institutions since these appointments are based on the number of shares owned by those board members."
The FSC said the federal law gives powers to the central bank to intervene only in the nominations of chief executives, general managers, heads of credit and auditing departments and directors of treasury.
"In its sentence, the FSC concluded that the central bank has no authority to monitor or interfere in the appointment of that board member since he owns more than 27 per cent of the bank's shares….the plaintiff was also a board member and only wanted to be renamed after his term expired," the paper said.
Follow Emirates 24|7 on Google News.