Challenge Dubai 2015: Road closures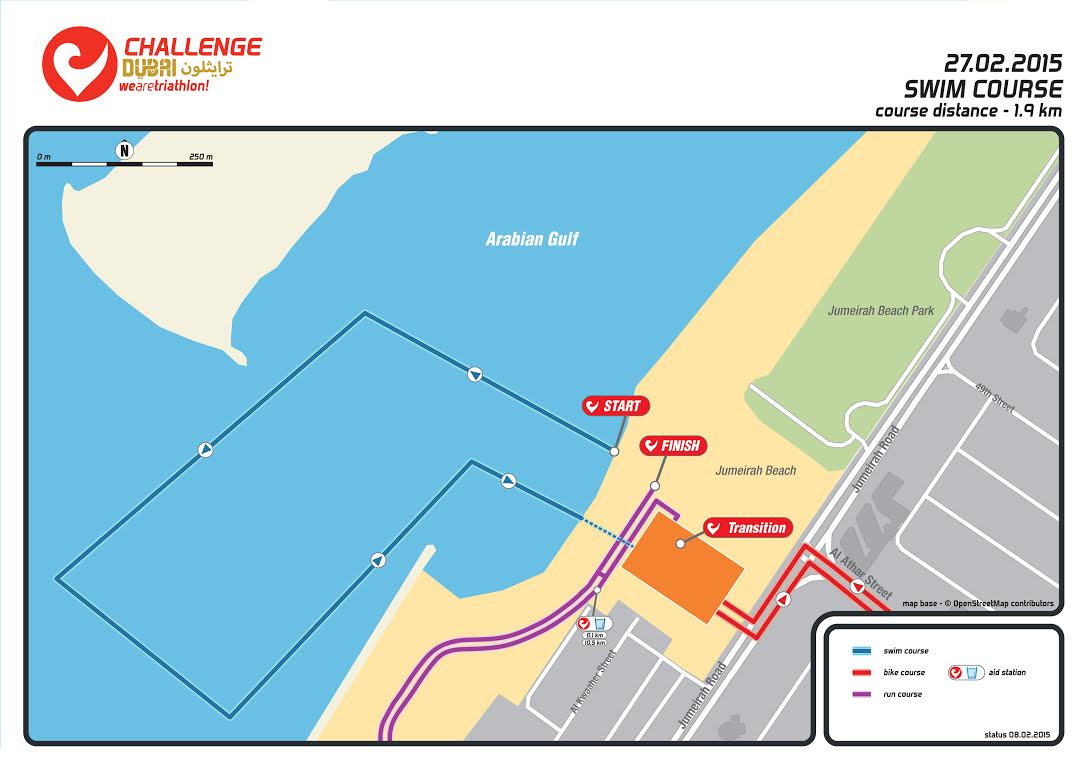 Dubai residents may have to look at alternate routes for their commute on February 27 as certain roads will remain closed to make way for bikers and runners participating in the Challenge Dubai 2015 triathlon event.

The race is to start early on Friday from Jumeirah Road at 6.45am. Joggers, runners, and those cheering them or looking to head to the beach for an early swim are advised to watch out for the closures.


Cyclists are expected to be out of the area by 9.10am. The adjoining Al Wasl road will also be affected during the same time.


Other areas that will be affected are Meydan, Nadd Al Hamar and Academic City between 7am until 12 noon. Al Hadiqa, Dubai-Al Ain road, Manama street and road to Zayed University will also be impacted.


The bike race is expected to last 5 hours and 30 minutes after the start of the final wave. Challenge Dubai is a triathlon event. The other two events - the swimming event is for 1 hour and 10 minutes and the run is an 8 hours event after the final wave start.


The cycle race will finish by 12noon. Since the event is on Friday, residents may expect minimal disruption. "I am glad it's not a working day. My kids were off school when Dubai Cycle Tour 2015 happened. But this race will not affect us," said a mother of two kids studying in Emirates International School in The Meadows.


But some plan to cancel or postpone their Friday plans. "We were planning to go to the beach and have brunch in Jumeirah but will now postpone it for next week," said a resident living in The Springs community.
Follow Emirates 24|7 on Google News.