Child escapes death as restaurant roof collapses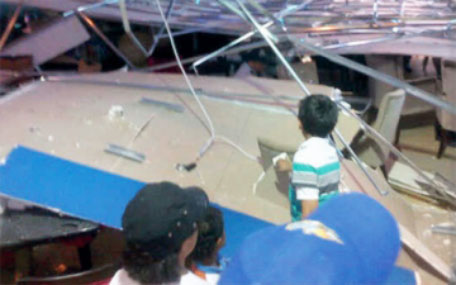 A nine-year old Emarati child identified as Mubarak was injured after the roof of a restaurant inside a mall in Abu Dhabi collapsed, Arabic daily Emarat Al Youm reported.
The father of the child told Emarat Al Youm that his son was hospitalised after he was injured on his head.
The incident took place last Saturday evening.
The father of the child is quoted as saying, "I have filed a police complaint against the management of the restaurant as they are responsible for the incident due to negligence."
He added, "I will go to court to claim compensation for the health and psychological damage to my son."
The son had gone to the restaurant, accompanied by a maid. The wooden ceiling of the restaurant fell while he was eating.
"My son is suffering from panic attacks and fear as a result of the accident," the father said.
The incident could have been much worse as there were other children in the eatery as well, the man claimed.
Follow Emirates 24|7 on Google News.