Child's tongue inside metal bottle lid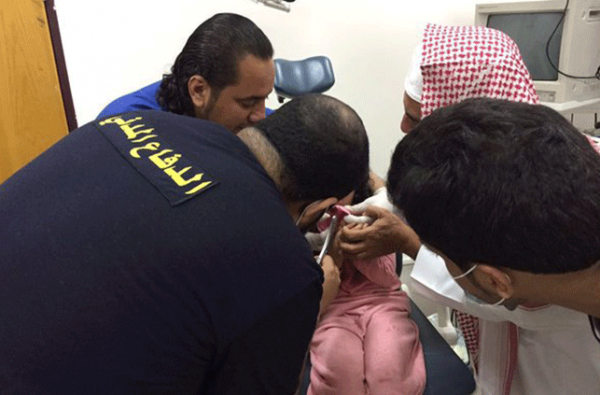 Saudi Civil Defence saved a six-year-old girl whose tongue was caught inside the metal lid of a large water bottle, a newspaper reported on Tuesday.
The girl was rushed to hospital in the Western town of Medinah after her tongue got stuck inside the lid while playing with it at home.
Doctors decided to call the civil defence after they found that surgical intervention could lead to the amputation of the girl's tongue.
"The civil defence team, using special tools and lubricants, managed to free the girl's tongue without any injury," Ajel daily said.
Follow Emirates 24|7 on Google News.