CID impersonator drove victims to remote areas to rob them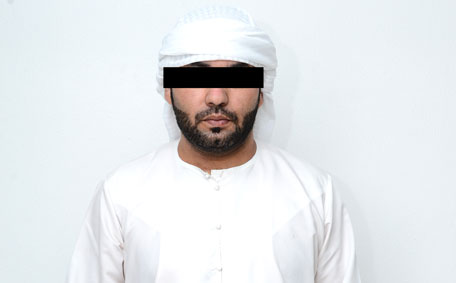 The Criminal Investigation Department officials at Sharjah Police arrested a Pakistani national for alleged thefts by impersonating as police officer.

His arrest follows several complaints from people who claimed they were tricked and robbed by a person, who identified himself as a CID official.

All of them claimed that they were lured to remote areas by one person who claimed he was a CID and then robbed.

Sharjah Police officials thus set out to investigate the cases and zeroed in on the suspect, who was subsequently identified in a police line-up.

Several items including clothes were seized from his residence.

The suspect has been referred to Public Prosecution.

Colonel Ibrahim Al Ajil, Acting Director, CID, Sharjah Police, calling on public to be alert, said that a policeman will be in national dress while on duty and he will introduce himself and show his identity badge clearly.

Col. Ajil emphasized that a policeman will never take people to deserted place to ask them to show their identification cards. He explained that police will also not ask to see a person's wallet or valuables nor search them, except under special circumstances as set by the law.

He urged public to confirm the identity of any person who stops them, when in doubt, and alert police immediately.

Follow Emirates 24|7 on Google News.