Clear UAE immigration in just 27 seconds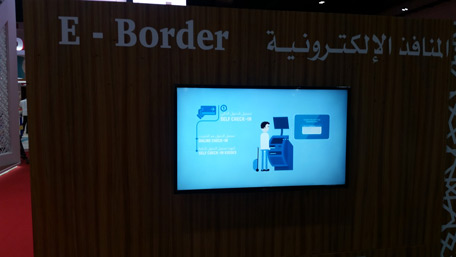 Seventeen e-border (smart gates) have been installed at Abu Dhabi airports as of now, which ensures travellers can complete their immigration clearance in less than 27 seconds, a UAE Ministry of Interior (MoI) official told Emirates 24|7.
"We have 11 e-border (gate) at terminal one departure and six gates at arrival. We plan to have 53 gates at the terminal, while the new terminal, when it opens, will have 100s of such gates," the official said, asking not to be named, said on sidelines of the Dubai International Government Achievements Exhibition (DIGAE 2016).
The registration process will take around 20 seconds and another 7 seconds to pass through the gate.
The official informed that similar gates will be installed soon at Sharjah airport where it has already commenced the registration process for residents and travellers.
Dubai has already installed smart gates at its airports.
According to Dubai airports, visitors and residents with modern passport with a barcode can use "smart gates" which is the quickest way through immigration - simply place your passport's photo page on the scanner, step into the gate, complete the eye scan and step through the gate in matter of seconds.
However, first time users will have to register with an immigration officer after completing the eye scan.
Follow Emirates 24|7 on Google News.