CNG shift for Dubai driving schools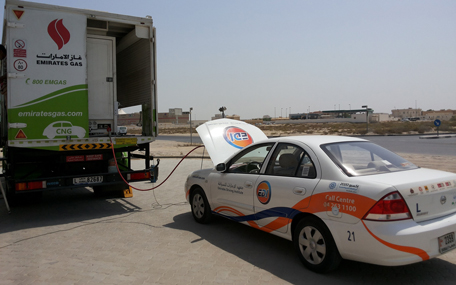 The Licensing Agency at the Roads and Transport Authority (RTA) has urged driving institutes in Dubai to consider using compressed natural gas (CNG) in powering their fleets in a bid to reduce environmental pollution.

The move complements RTA's initiatives of mitigating environmental impacts, optimising power consumption, and supporting the green economy in various projects and services provided by affiliated agencies and sectors.

Ahmed Bahrozyan, CEO of RTA Licensing Agency, said: "The Licensing Agency has held a number of workshops for all driving institutes and brought them together with other concerned parties in the Emirate such as Emirates Gas, Enoc and Emirates Transport, where they have been briefed about the results and benefits accruable as a result of powering their vehicles by CNG; a clean and environment-friendly fuel.

"The Emirates Driving Institute has embarked from the start of this year the switching of their 50 vehicles to gas-powered vehicles as a provisional step towards converting remaining vehicles successively during the year.

"Such an experiment will contribute to achieving the objectives of the Agency in making all driving learning vehicles in Dubai environment-friendly.
Follow Emirates 24|7 on Google News.