Cost of Beauty: Salon rates go high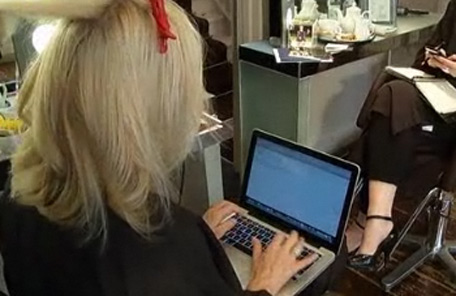 With Eid Al Fitr around the corner women are heading to beauty salons. And many women are complaining about the increasing cost of services offered by salons in the emirate.

'Emirates24|7' spoke to a cross-section of women who said prices have increased noticeably beginning this week.
Moza Ahmed, a 37-year-old UAE national from Dubai, said this is a problem that they face twice a year prior to both Eid Al Fitr and Eid Al Adha.

"Prices have increased noticeably since the beginning of this week, especially for henna. Normally, I do both my hands and feet for about Dh400. However, prior to Eid, prices are as high as Dh800-Dh900. This is crazy. The henna will last for a maximum 10 days. Salons must consider about the clients before increasing their prices."
Anood Al Shamsi, a 26-year-old UAE national from Sharjah, shared similar views. She said: "Prices have more than doubled than that of the normal rate. These salons take advantage of Eid season and try to make as much profit as possible."
She noted that despite the high increase in prices, the salons still have huge crowds and long waiting queue.
Fatima Rashid, another UAE national woman from Dubai, said beauty salons become very greedy prior to Eid. "These salons make good profits as they are busy the whole year, but the few days before Eid are the worst in terms of prices. I spend at least Dh2,500 every Eid on myself and my two daughters. This amount is too much, but we have no other option as almost all salons increase their prices."

Meanwhile, owners of beauty salons said they are facing competition due to the large numbers of salons in the emirate.

Reema, a 39-year-old Arab owner of a beauty salon in Deira, said she started this business more than 10 years ago. "This field is difficult due to increasing number of similar businesses, and that also increases competition."
"Eid and other occasions such as New Year and Christmas are our chance to make money due to large demand from clients. In these few days, we have to increase prices for certain services such as henna, hair blow dry , and makeup. Other services have fixed prices and cannot be increased.
But some services vary from one client to the other, and that is why we can increase their prices," she reasoned.

The Consumers Right Section at the Dubai Economic Development Department said all those who seek beauty services at salons must check the prices of services before availing them. "Women should ask how much each particular service will cost. Also they must ask for the bill and keep it as proof if they want to complain against the salon for increasing rates ahead of Eid."
Follow Emirates 24|7 on Google News.