Cost of Living 2014: Dubai among most affordable cities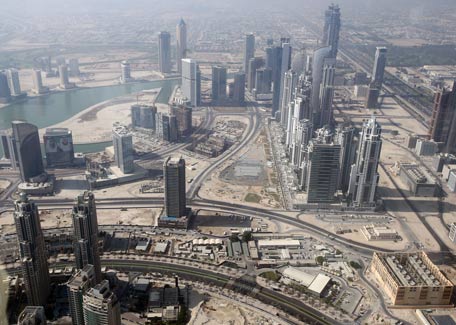 Are you paying more rent this year than what you did last year and the year before that? Is your children's education bill moving higher? Does that weekly grocery cart seem more expensive now? Indeed, cost of living in Dubai and Abu Dhabi is going up, and a survey that tracks prices in 131 cities internationally clearly says so.
But what's most interesting is the fact that despite a very modest rise in cost of living in Dubai this year, the emirate remains in the bottom one-third among global cities in terms of cost of living.
The 2014 Worldwide Cost of Living survey published by Economist Intelligence Unit (EIU) shows that living in Dubai has become a tad more expensive than the year before, with the emirate's cost of living rank inching up from No. 96 last year among 131 metropolitan cities surveyed to No. 94 this year. A rise of two places takes Dubai back to the same rank that the emirate held two years ago, in 2012.
Nevertheless, despite the modest increase, living in Dubai is nowhere as expensive as it was in 2011, when the emirate was ranked as No. 78 most expensive city in the world, and definitely not as expensive as in 2003, when it was ranked as (wait for this) No. 56 most expensive city in the world.
The steady move since then towards the bottom of the Worldwide Cost of Living (WCOL) rankings suggests that Dubai is becoming increasingly competitive for businesses as well as professional workers.
The UAE's capital Abu Dhabi too has managed to stay around the same level as it was last year, rising up by just one slot to No. 84 on the WCOL index, from No. 83 last year. This suggests that the UAE capital is a relatively more expensive place to live in than its more flamboyant neighbour although it is still ranked in the bottom half of the 131 cities surveyed.
The cost of living in Abu Dhabi has remained steady within a band, with the emirate ranked at No. 91 in 2012 and No. 92 in 2008. However, in 2003, it was ranked at No. 63, and the emirate has since improved its rankings.
Middle East Cities: Most Expensive to Most Affordable

Country

City

WCOL index (New York=100)

Rank

Rank move

Jordan

Amman

86

52=

2

UAE

Abu Dhabi

74

82=

1

UAE

Dubai

69

94=

2

Morocco

Casablanca

66

101=

-5

Bahrain

Bahrain

63

108=

0

Egypt

Cairo

63

108=

-4

Saudi Arabia

Al Khobar

62

111=

2

Qatar

Doha

61

115=

1

Kuwait

Kuwait City

61

115=

-7

Oman

Muscat

58

120=

-4

Saudi Arabia

Riyadh

57

122

-3

Saudi Arabia

Jeddah

56

123

0

Algeria

Algiers

53

126

0

Syria

Damascus

44

127=

-11
Source: EIU WCOL 2014
The survey, which looked at the price of more than 400 commodities and goods, ranked India's Mumbai (No. 131), followed by Pakistan's Karachi (No. 130) as the cheapest global cities to live in, followed by Indian capital New Delhi (No. 129). Nepal's Kathmandu and Damascus (Syria) are both ranked at No. 127, rounding up the five least expensive cites in the world.
After holding the title of the world's most expensive city for 14 out of the last 20 years, Japan's Tokyo has this year passed the dubious distinction of being the world's most expensive destination to city-state Singapore.
The EIU survey says Singapore rose from No. 6 last year to No. 1 this year thanks to a sharp rise in prices and a stronger currency. The Economist Intelligence Unit's Worldwide Cost of Living Survey is a relocation tool that compares the cost of living between 131 cities worldwide using New York as a base city.
Singapore's rise comes at the expense of Tokyo, traditionally the world's most expensive city, which has seen a slide in the valuation of the Yen, despite a return to inflation. While some may point to a 40 per cent appreciation in the value of the Singapore dollar over the last decade as the driver behind Singapore's current position, the city-state is also subject to some structural factors, such as car-related costs, which have contributed to rising prices.
As well as Singapore and Tokyo, which falls to 6th place in the ranking, currency appreciation has cemented the position of Sydney (5th) and Melbourne (6th) in a Top 10 that is dominated by European and Asian/Australasian cities. Paris rose six places to become the world's second most expensive city, reflecting recovering European prices and currencies.
The 10 most expensive cities in the world

Country

City

WCOL index (New York=100)

Rank

Rank movement

Singapore

Singapore

130

1

5

France

Paris

129

2

6

Norway

Oslo

128

3

1

Switzerland

Zurich

125

4

3

Australia

Sydney

120

5

-2

Venezuela

Caracas

118

6

3

Switzerland

Geneva

118

6

4

Australia

Melbourne

118

6

-2

Japan

Tokyo

118

6

-5

Denmark

Copenhagen

117

10

5
Source: EIU WCOL 2014
"Improving sentiment in structurally expensive European cities combined with the continued rise of Asian hubs means that these two regions continue to supply most of the world's most expensive cities," says Jon Copestake, editor of the report, which looks at over 400 individual prices. "But Asian cities also continue to make up many of the world's cheapest, especially in the Indian subcontinent."
Caracas adds a Latin American flavour to the ten most expensive, but its position is largely due to the imposition of an artificially high official exchange rate. If alternative black market rates were applied Caracas would comfortably become the world's cheapest city in which to live. Beyond Caracas the most expensive city in the Americas is New York in 26th place, with the US city becoming more expensive than Vancouver in Canada over the last year.
Mumbai in India nevertheless offers the best value for money and is joined among the cheapest locations by South Asian cities such as New Delhi, Karachi in Pakistan and Kathmandu in Nepal. Economic instability relating to the civil war and the collapse of the Syrian Pound has placed Damascus among the world's cheapest cities, although local price inflation will have been impacted by supply issues.
The 10 least expensive cities in the world

Country

City

WCOL index (New York=100)

Rank

Rank movement

India

Mumbai

39

131

-1

Pakistan

Karachi

40

130

0

India

New Delhi

43

129

0

Syria

Damascus

44

127

-11

Nepal

Kathmandu

44

127

1

Algeria

Algiers

53

126

0

Romania

Bucharest

55

124

2

Panama

Panama City

55

124

0

Saudi Arabia

Jeddah

56

123

0

Saudi Arabia

Riyadh

57

122

-3
Source: EIU WCOL 2014
Follow Emirates 24|7 on Google News.