Couple drown as car slips into corniche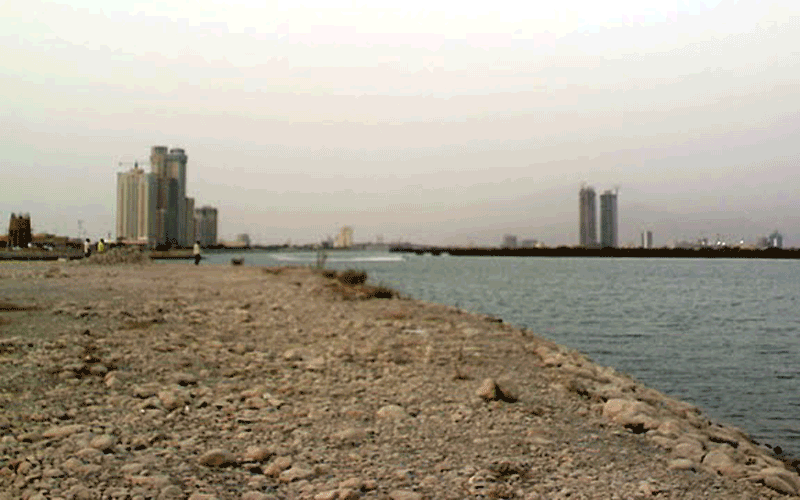 A Yemeni man and a Somali woman drowned today morning when their car slipped into the waters in the Ras Al Khaimah Corniche, a top police official said.
In what has turned out to be the second such incident in the same area in a fortnight, the BMW 2011 model car plunged into the waters and got embedded in the slush.
He said two men – a Syrian and a Qatari – drowned in the same manner when their car fell into the waters in around the same area.
"While the car was drowning, the Yemeni man called 999 and asked for help," said the police official. "He reported the incident, and said that his brand new 2011 model BMW locked completely from inside. He was unable to open the windows or the doors. Unfortunately, by the time the police rescue team arrived they were dead."
According to the police official, the couple had parked the car facing the Corniche near Sheikh Zayed Mosque.
"They were not husband and wife. We don't know what their relationship is. The Yemeni man had recently got the new car. We are sure that it was not a suicide attempt as he called us from the car."
Dwelling into the possibilities he added: "Maybe the man forgot to put the gear in reverse and instead he put it in D and thus the car went forward into the water. Or maybe he was anger and did so out of anger. Nobody really knows what happened inside the car and which made the driver put the gear on D instead of R."
"If the car slips into the water with its windows closed, it is very difficult to open the door or the windows inside the water because of the high water pressure surrounding the car and because all the power-driven accessories in the car switch off once in the water."
He said the only way to escape from such a situation is to break the glass, that too only if they are equipped with some heavy metal implement like a hammer. But in most cases victims of such circumstances do not make it and they die, he added,
After slipping into the waters, the car went nose down and got buried in the mud at the bottom.
"The ground inside that area is filled with mud, and when the car slipped inside, it was almost buried with mud. The rescue team was able to see the back window of the car and broke it to get the victims out."
Since the area is unsafe for motorists who park there for whatever reasons, he said the police and the municipality need to work together to erect a barricade. "We have seen so many accidents in the area," he said insisting the two accidents in the last two weeks where not the only ones reported from there.
Follow Emirates 24|7 on Google News.