Crashes on Al Wasl Road, SMBZ Road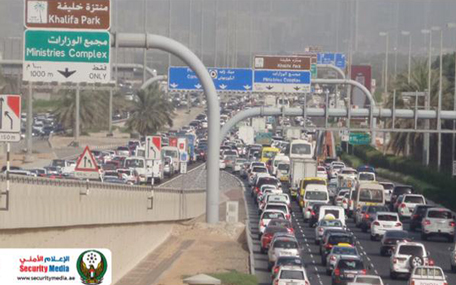 A crash between two vehicles on Al Wasl Road has resulted in a build-up of slow moving traffic on the busy road, in the direction of Abu Dhabi.

The crash occurred around 7.45am according to eyewitnesses, with a white Nissan Sunny involved in a collision with a Porsche Cayenne, in from of Iranian Hospital.

The crash occurred in the left lane of the two-lane road, causing traffic to slow down further.
An ambulance was already on the scene.

Meanwhile, another crash is being reported on Sheikh Mohammed bin Zayed Road, just before Al Khawaneej Road interchange, heading in the direction of Abu Dhabi.

There are also pockets of traffic on Hessa Street, heading towards Sheikh Zayed Road, along with congestion near the Dubai Mall and Meydan Road exits from Al Khail Road.

Across the highway, Abu Dhabi Police tweeted: "Traffic congestion and delays after Sheikh Zayed Bridge inbound Abu Dhabi."
Follow Emirates 24|7 on Google News.