Craziest animals smuggled into Dubai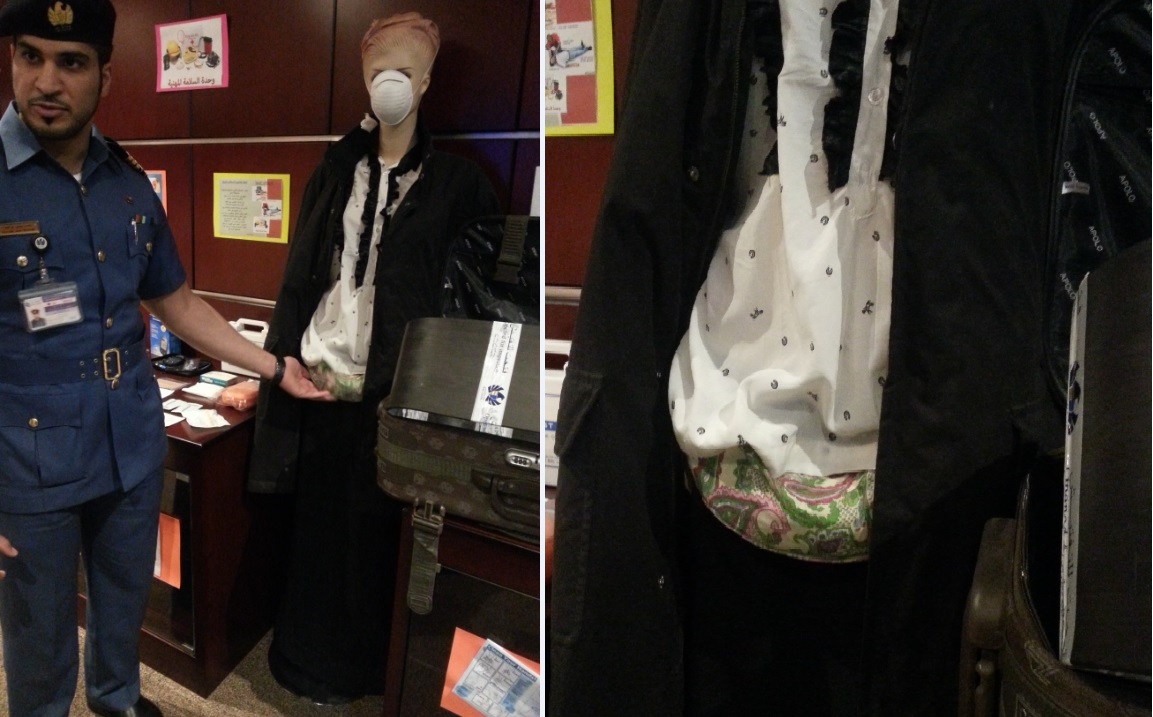 In the midst of a flight, have you at any time thought you heard the sound of a monkey?

Chances are you might have, but quickly blamed it on one of the overexcited neighbouring passenger.
Monkeys, along with reptiles, cheetahs and lion cubs and falcons are the common choice for illegal traders.
(Pygmy Marmoset monkey - photo credit amusingplanet.com)

Another possibility could be that there is an endangered animal or two on board, who are being smuggled into the country you're about to land into.

Speaking to Emirates 24|7, Hassan Ibrahim, Senior Inspection Officer at Dubai Airport said it's mostly the monkeys coming in from Asia, with a height the size of a finger.

He explained that monkeys, along with reptiles, cheetahs and lion cubs and falcons are the common choice for illegal traders.

As Dubai Customs is committed to fight against wildlife traffickers, alert customs inspectors have been specially trained to stop illegal trade of exotic animals and products made from them.
He added: ""To catch smugglers from the beginning, we have to spot all the signs, as most of them hide them in their luggage and sometimes on their body under their clothes."
(Exotic animals and their parts seized by Dubai Customs - photo credit Awatif Ahmad

The trade in endangered wildlife and plants and products made from them is regulated by an international treaty, the Convention on International Trade on Endangered Species of Wild Flora and Fauna (CITES), which the UAE has signed.

Ahmed Bin Lahej, Director of Passengers Operation and Dubai Airport explained: "CITES is a worldwide agreement, so if any animal is brought into the UAE that's not listed under CITES, it is subject to approval by another authority, the Ministry of Environment and Water."

The agreement prohibits the exportation, transit, unloading, re-shipping, re-exporting or entry of any animal, plant or their parts or products without providing for proper arrangements and submitting the required health documents.

Bin Lahej added: "There is a health procedure to be imposed on these things because we have to ensure that no diseases will enter the country, either through the animals or through the plants or trees, it's very important, so whatever they have the ministry is checking it to ensure they are not carrying any diseases and then submit their approval."

In addition to the health issues, Dubai Customs officers identify species or groups of species that are at risk, following various procedures to go through according to an animal or plant's level of endangerment.

Hassan added: "We require a CITES certificate, and if the passenger has it, he or she should also have a certificate of exportation, which in turn would require going through another procedure to obtain a certificate of importation from our Ministry of Environment."

Several species are close to being extinct due the trafficking of varieties and products made from skin and other body parts.

One of the goods often seized by Dubai Customs more than others is ivory, usually brought in to be used as décor – an example of one of many cases where passengers were genuinely unaware of the CITES agreement.

"They buy (endangered animals or products) from other countries, which does not care if the buyer gets caught or his goods will be confiscated, " said Hassan.

As the smugglers' attempts get foiled by Dubai Customs, they are forwarded to Dubai Police for further investigation while the endangered animals, products or plants are taken care of by the Ministry of Environment and Water.

With so many captures, Bin Lahej mentioned one of the team's many strange encounters.
"It's enough if you find a live snake inside a bag."

Click to read: Stun guns, marijuana grinders: In the bag at Dubai Airports
Follow Emirates 24|7 on Google News.