Crazy cabbie stories: what if you're stuck with one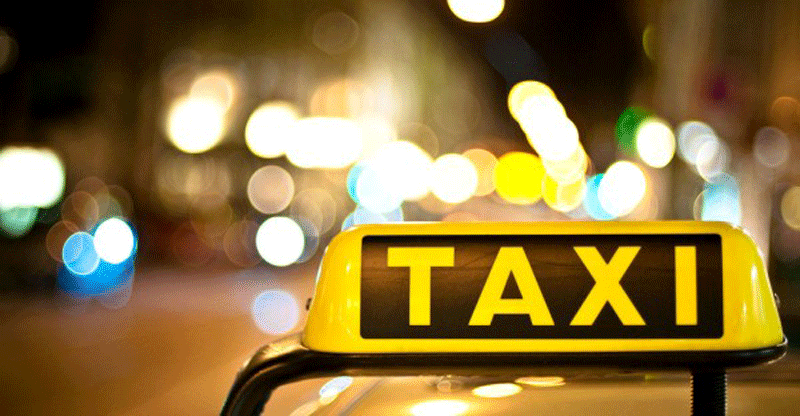 Crazy cabbies are a global phenomenon. Wherever you go, you are likely to face an odd, unexpected or unpleasant experience.
Not all experiences are negative. Plenty of customers are lifted and safely transported to their destination every day, sometimes with a pleasant memory added to their day.
At the same time, complaints about taxi drivers seem to be an unending phenomenon. Complaints about Dubai cabbies may not be common, but one could find a few on Twitter, in newspapers columns, or addressed to taxi drivers and sent to the emirate's Roads and Transport Authority (RTA), which oversees taxi movement in the city.
The RTA has rolled out a number of initiatives over the past few years to curb the number of complaints about taxi drivers, which represented the largest share of complaints about public transportation overall. The results are now showing, with a claimed reduction of 70 per cent in the number of complaints about taxis in Dubai last year.
Yet, some complaints are just too outrageous to be ignored and forgotten. 'Emirates24|7' collected five of the craziest cabbie stories from last year.
Assault

A Pakistani resident in Dubai recently experienced a traumatic event involving a raging taxi driver. It all started with a disagreement about the pick-up point.
"As the luggage I was carrying was extremely heavy, I had asked the taxi driver to come towards the luggage, which he refused, claiming it to be a no-go zone. He yelled: "Get out of my cab now and close the door," narrates the customer who asked not to be named.
"I opened the door, saying he was not supposed to yell at his passenger like that or refuse the instruction. Hearing this he moved his fist towards me. I got off the taxi, noting down the taxi number. Seeing me do this he got off and pushed me to the ground. I got up in anger and told him that if he tried to hurt me, I would call the police, because till now I had not uttered a single hurtful phrase. But as soon as I had said this he pushed me back again. This is where I took out my cell phone and dialled 999."
A struggle between the taxi driver and customer followed. While the customer tried to continue the phone call, reading out the details of the vehicle, the cabbie followed him with his belt in his hand, threatening to kill him. When the cabbie realised his details were communicated, he rushed back to his car and left, according to the narrative.
Fight

In another physical encounter, a customer and a cabbie were recently spotted fighting it out on the street.
"I am not sure what the fight was about, because I was not in the taxi. But I saw the two steaming out, ready to fight each other," reported Vivian Chester, a British resident, who witnessed the event in Business Bay.
"Both of them rushed out of the taxi. The customer put his bag down, and the taxi driver approached him. They were both intending to hurt each other.
"And they did. For about 10 minutes. They kept on lashing out to each other, one sitting on top of the other at times. I could not believe my eyes. This happened in the middle of the day on the street, with many spectators surrounding the two. But they did not seem to care and just carried on until they got tired. Then they both went their own way."
Insult

Some people feel offended more easily than others. But in this case, the insult was so shocking that the customer was speechless, and only blurred out what had happened after leaving the cab.
"I was in the taxi with a friend, and we were having a regular chat. But the taxi driver kept on interrupting us with strange questions, which he asked in Hindi so only I would understand," said Vashna Kapoor.
"I tried to ignore them for some time. But then he came up with the following: "You are a little fat. You should not wear these clothes. You should dress up more properly and cover up." You can imagine I was taken aback and very insulted. It was only when we got out I was able to speak again and told my friend what had just happened."
Accident

In an unfortunate event, this customer was robbed of the new opportunities he had just gained. With his pelvic bone crushed, right leg injured and head wounded, there is no way he can start his new job.
"My brother got hit by two taxis in Burjuman. He is severely injured and admitted in Rashid Hospital. He has a pelvic bone surgery today and is unable to move at the moment," wrote the distressed brother of the victim of an accident involving two taxis.
According to the Indian resident, his brother was not at fault as he was walking through a parking lot when two taxis hit him. "I have managed to get the footage to prove this.
"My brother was to join his new job next week and he got this job after so much struggle. Now he is not able to move and he will not be able to start job. I do not know what our future in Dubai will be."
Movie

Neesha Jumrati lives in Bur Dubai, and this is where she was heading when she flagged a cab on a weekly night. She was shocked by what she saw, she narrates.
"I did not realise it at first, but my attention was directed to it when we almost clashed with another car. I looked at the driver, and noticed he was gazing at his mobile, which was clipped on his sun visor. Then I looked at his mobile, and realised he was streaming a film and watching it all along."
Neesha then told the driver she was not appeased by his actions and requested him to stop, but the cabbie laughed and replied: "Do not worry, I have done this before. Nothing will happen."
How to complain?

It is important to complain when a customer is not satisfied so action can be taken, argues the RTA. This can be done through by calling 8009090. Two things may happen after that, explained Youssef al Ali, CEO of Public Transport Agency (PTA) earlier to 'Emirates 24|7'.
"In case of an isolated incident, the concerned taxi company will deal with the feedback. The customer will be contacted, and if needed the matter will be investigated. If the incident is more serious, the PTA functions as a regulator."
A cabbie that repeatedly makes the same mistake is likely to face consequences. When the same complaint about the same driver is made six times, the case will be seen in front of a committee, which might result in termination, Al Ali explained. In less severe cases, the cabbie might have to follow a training course, depending on the number of times the violation was repeated.
[Disclaimer: The narratives are as told to Emirates 24|7. No claim is made with respect to the authenticity or accuracy of the accounts.]


Follow Emirates 24|7 on Google News.