Crisis to benefit Dubai tourism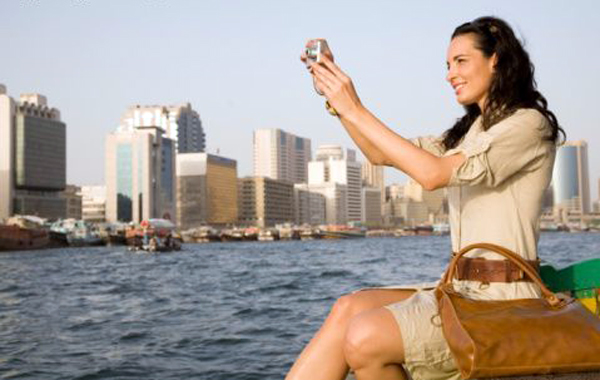 Political turmoil in certain parts of the Middle East is likely to benefit Dubai's tourism industry and economy, according to a new report.
"To the extent that Dubai is viewed as an alternative destination to countries such as Lebanon, Tunisia and Egypt, it is likely to benefit as some visitors change their travel plans in favour of the emirate," Citi Investment Research and Analysis said in a new report.
The collapse of the Hariri government in Lebanon has plunged the country into what is likely to be a prolonged period of political uncertainty in which the threat of violence is ever-present.
Events in Tunisia and Egypt have generated a great deal of negative publicity for the tourism sectors in those countries, and will likely impact bookings and arrivals this year.
There are also concerns that the upheaval witnessed in Tunisia and Egypt could spill to other parts of the Middle East, such as Jordan.
"Regardless of whether these concerns are justified, the likelihood is that some of the most important tourism destinations in the Middle East are likely to see a fall in visitors in 2011," the report said.
Egypt is the largest tourism market in the Middle East, with the number of overnight visitors to that country reaching 12 million in 2010, according to World Travel and Tourism Council data and estimates.
Tunisia attracted a healthy seven million tourists in 2010, while Lebanon managed 2.1 million. Together, the three countries most affected by political instability in 2011 attracted over 21 million visitors last year.
Citi further believes a small amount of diverted tourist flow from the Middle East to Dubai will have a significant impact on the local tourism industry, which is already experiencing a strong season thus far.
"While tourist arrivals leveled off in the 2009/2010 season (which runs from October to May), early indications, such as hotel occupancy rates and travel flow through Dubai airport, suggest that the 2010/2011 season will be a good one."
The rebound in tourism is consistent with Citi's view that improvements in the external sector, as well as local consumption, are leading a fairly strong economic recovery in Dubai.
"We believe that real growth reverted to positive territory in 2010, and will accelerate to almost four per cent in 2011, and over six per cent in 2012.
We believe the main drivers for the growth will be Dubai's external sectors, which should benefit from Dubai's advantage as a regional and global hub. These include travel, transport, logistics, and, of course, tourism," the report said.
Follow Emirates 24|7 on Google News.