Damas trees can spike your Dewa bill by 1000%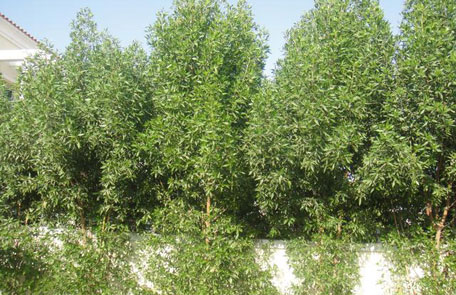 The beautiful and shady Damas trees have a very ugly side to them as their roots can penetrate deep into the ground causing considerable damage to the walls, drains and can lead to a huge spike in your water bills, in some cases as much as 1000 per cent.

Highlighting in a campaign to uproot these trees, Say no to Damas trees, property developer Emaar is once again urging residents living in its communities to get rid of them.

"Fast growing, inexpensive and green all year round, Conocarpus lancifolius or erectus, commonly known as Damas (Conocarpus) trees, line gardens throughout our community. However, a few realise the long term risks associated with these trees. But just ask and many residents will share their terrible experiences of exhorbitant monthly utility bills, due to errant tree roots breaking into pipes wasting litres of water, massive cracks in house and villa boundaries walls and broken interlock pathways. These are just a few of the awful situations residents have faced," reads the flyer being given to each household.

"Due to the high risk of damage caused by the trees' extensive root network, we advise you to remove these trees from your garden," Emaar community management advises residents.
This is the second big initiative undertaken by the developer to uproot Damas tress. Residents who love Damas trees in their gardens and are still not aware of the damages and the potential costs that can be incurred, this is for you.

As per Emaar, the cost to repair drainage pipes is from Dh750 to Dh3,500 (approximately); cost to repair villa boundary wall Dh328 per square metre (approximately); cost to reinstate damaged interlocks Dh125 per square metre (approximately); cost to replant shrubs from Dh50 to Dh 70 per square metre (approximately) and your Dewa water bills can shoot up by 50 per cent to 1000.

Getting g rid of the tress doesn't come cheap. "It might cost you up to Dh750 per tree for its complete removal and disposal but just look at the costs you could incur you don't get rid of them now," states the flyers.

"During this campaign, our registered landscaping companies are pleased to provide a highly discounted rate for the cutting, removal, disposal and free replacement of Damas trees planted on your property. We encourage you to take advantage of these discounts and rid yourself of the potential risk to your villa," it mentions.

The campaign is for residents living in Arabian Ranches and Emirates Living and runs from January until 15th February 2014 and is an initiative.
Follow Emirates 24|7 on Google News.