Dar Al Ber organises 12 Umrah pilgrimage trips for those in need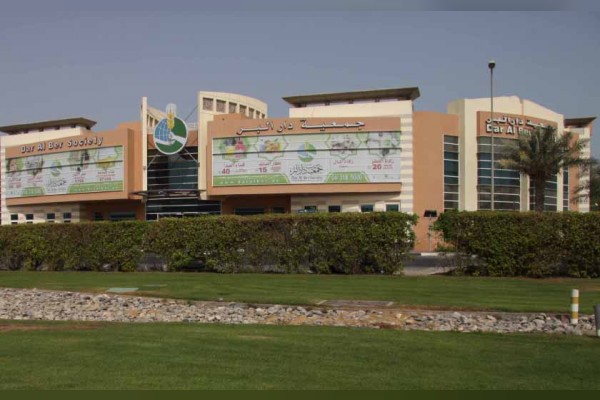 With the help of philanthropists based in the UAE, the Dar Al Ber Society has organised 12 trips to conduct the Umrah pilgrimage, as part of the Lifetime Umrah scheme, at a cost of AED1,205,711. Over 1,000 individuals in need have benefitted from the project over a four-year period.
The scheme, launched in 2014, is run by the Zakat and Seasonal Projects Department at the Society in collaboration with 'Heavens Gates', a live radio programme broadcast every Friday on Noor Dubai Radio.
Abdullah Ali bin Zayed, Executive Director of Dar Al Ber, said, "The first trip, organised in April 2014 saw 80 people perform Umrah, followed by another trip in December the same year with the participation of 131 pilgrims."
Dar Al Ber Society ran four Umrah trips with 88 participants in February, 2015. A further trip was run in March with 127 people, while May and December of 2015 saw 124 and 90 pilgrims respectively," Zayed added.
"Official records show that five Umrah trips were performed in 2016," the Executive Director continued, "The first was on February 23rd with 90 pilgrims, the second on March 29th with 90 participants, the third on May 10th with 113, the fourth on June 3rd with 45 pilgrims, and the fifth on December 27th with 81 individuals."
Mohamed Suhail Al Muhairi, Head of the Social Service Sector, said that each trip lasts for nine days, with four in Makkah, three in Medina, and two to accommodate for travel to each destination via modern, well-equipped coaches.
"The pilgrims are provided with Ihram clothing, 10 litres of Zamzam water, free meals, and accommodation at four-star hotels close to the Two Holy Mosques," Al Muhairi added. "The itinerary also includes visits to the Holy Lands, spanning Mount Arafat, Mina, and Muzdalifah in Makkah, as well as a visit to the historical Quba Mosque and Jannat al-Baqi' Cemetery in Medina."
Hisham Al Zahrani, Deputy Head of the Social Service Sector, said, "The Umrah scheme is gaining local popularity and is welcomed by philanthropists in the UAE," adding that some donors have paid for six full Umrah pilgrimage trips in just two days.
Follow Emirates 24|7 on Google News.