Death in school bus: 3-year jail terms, school shut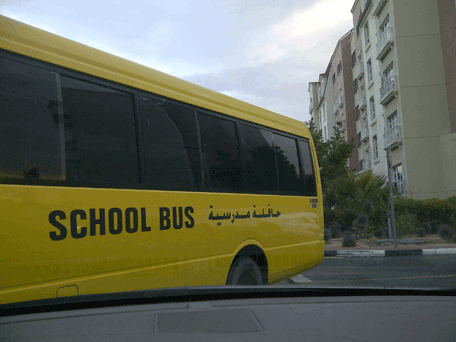 The Abu Dhabi Misdemeanour Court on Sunday sentenced each of the defendants in the case of the death of the KG1 pupil in a private school bus in Abu Dhabi, to three years in prison for negligence and also slapped a fine of Dh20,000 on each person found guilty.

The court also ordered the closure of the school which was also fined Dh50,000 in its capacity as a juridical personality.

The girl had reportedly died from heat exhaustion and asphyxiation after being left alone in the locked school bus.

Both the school and the transport company owner were convicted for endangering the lives of the students by using unlicensed buses for school transportation that were not up to the mark and employing unlicensed and unqualified bus attendants.

Accordingly, the school was fined Dh100,000 while the transport company owner received a jail term of six months for endangering the lives of students and fined Dh500,000 for hiring ten bus supervisors without complying with requirements for transfer of sponsorship.

Handing down the maximum penalty by virtue of the Penal Code, the court convicted both, the bus attendant and the bus driver, to three years each in jail and fined each of them Dh20,000 for negligence leading to the child's death. The court ruled that they had failed to do their job properly by leaving the child alone who succumbed to death inside the bus. They should have made sure that all students were out of the bus.

The employee tasked with checking the attendance records of the students received a three-year suspended jail term and a fine of Dh20,000 for failing to undertake the routine procedure of comparing the list of students taking the bus with those attending the class. The court also ordered the school, the bus attendant, the bus driver and the employee tasked with monitoring students' attendance to collectively pay the blood money to the family of the victim.

Commenting on the verdicts, the Abu Dhabi Judicial Department said the case had drawn the attention of the community towards the malpractices committed by educational institutions, which led to a tragedy that sent shock waves across the local community as the victim was a child who should have received better care and protection.

The department affirmed that sentences handed down to the defendants would send a deterrent message to all those who provide care to children.







Follow Emirates 24|7 on Google News.