Deaths from tailgating rise: Dubai Police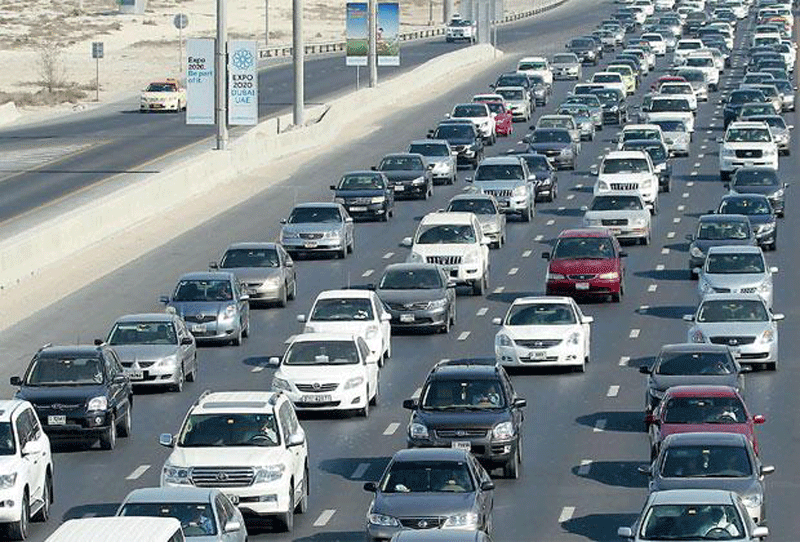 There was a significant rise in the number of deaths on the roads of Dubai last year because of not keeping enough distance between cars, according to reports in the Arabic newspapers Al Khaleej and Emarat Al Youm.
Colonel Saif Muhair Al Mazrouei, Director-General of the Dubai Traffic Police, said 42 persons died in such road accidents in 2015 compared to 26 in 2014.
Speaking at the launch of a two-week road safety campaign in Dubai on Sunday, Al Mazrouei said not leaving enough space between vehicles is one of the most serious offences. This type of offence is on the rise, which requires better public awareness, he said.
Colonel Al Mazrouei said Emirati drivers topped the list of drivers causing 17 deaths in accidents as a result of not leaving safe distance between cars, followed by Pakistanis with 11 deaths, Indians with six and Egyptians with four.
He said the offenders were mostly young males, totalling 39, compared to three women.
Al Mazrouei said Emirates Road is the most dangerous road in Dubai, taking the lives of 17 people last year due to accidents caused by not leaving enough distance between vehicles.
He said this was followed by Sheikh Zayed and Sheikh Mohammed bin Zayed and Dubai-Al Ain roads in second place with four deaths each.
"We are studying taking measures to curb this offence," Colonel Al Mazrouei said, adding that he had made a proposal to the board of Federal Traffic Council to increases the penalty for not leaving safe distance.
Meanwhile, the General Directorate of Traffic Police in Dubai said 21,145 violations were recorded last year with the help of the 'Kullona Shorta' ('We are all police') smartphone app.
Colonel Al Mazrouei pointed out that the app works only in the emirate of Dubai where gives the public can record violations and send it to the department.
He added October topped the list, recording 3,458 violations by the public, followed by November with 2,893 and June with 2,171.
September ranked fourth with 2031 violations, May in fifth place with 1891 offences and July in sixth place with 1834 offences and December with 1780.
He added this was followed by August with 1230 offences, April with 1198, February (985), March (941) and January (733).
Al Mazrouei explained that the 'We are all police' app allows the public to report traffic rule violations by drivers by taking a picture and sending it to the police's web site.
He added that individuals could benefit by registering at the website before applying for the service.
He stressed but there are controls on the use of this service, preventing photographing the offending vehicle if there is a driver or a passenger in it.
He added photographing an offending vehicleis banned if the photographer was driving his/her car.
He said the misuse of this service might expose offenders to legal action.
Follow Emirates 24|7 on Google News.