Desperate a week ago, now a happy couple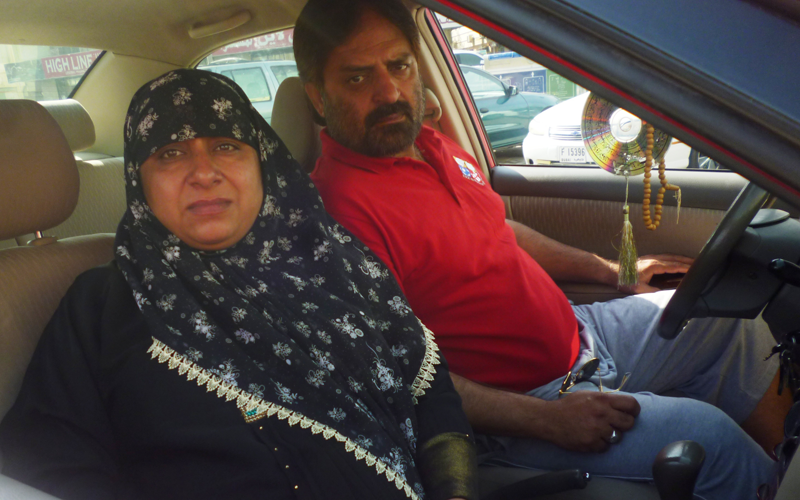 The Pakistani woman who was facing difficulty to get admission in hospitals for the delivery has delivered a baby boy at a private hospital in Ajman.
Her husband Sajid Ali was driving the pregnant woman Saeeda all over the city for admission in a hospital for the delivery because the Central Private Hospital where she was undergoing her regular check-up was closed by the authorities for violating regulations. Most other hospitals refused to admit her few days prior to the delivery date.
Ali was worried about his wife and yet-to-be-born child because all the medical files were in the Central Private Hospital and his wife could not get admission in other hospitals.
Though the Central Private Hospital later reopened its operation theatre, but it's still under maintenance and the hospital was not taking caesarian cases. However, the hospital is taking gynecology consultants and the delivery package would cost Dh8,000 at the Central Private Hospital, said a hospital source.
Many of the pregnant women who had taken appointment there have gone to other hospitals for deliveries.
"After Central Private Hospital was closed, I was really tense. We went around looking for a new hospital for the cesarean. We were worried that the baby was due to be born in a day or two and the hospitals refused to admit her as an emergency case.
"Then we went to a hospital in Ajman and on Sunday morning she delivered a baby boy. I had to spend Dh10,000 for her operation and some other expenses. I had to spend Dh2,500 at the private hospital and now I will ask Central Private Hospital to refund the money paid to them earlier for the delivery. I had to take all the medical check-ups again," said Ali.
"I am happy that my wife had a successful cesarean on February 3, 2013 at a hospital in Ajman. I am glad that God saved my wife and the child. Both the mother and child are in good health and likely to be discharged today," said Ali, who's taken his annual leave for paternity.
Follow Emirates 24|7 on Google News.