Developers offer Dubai property buyers short-term finance options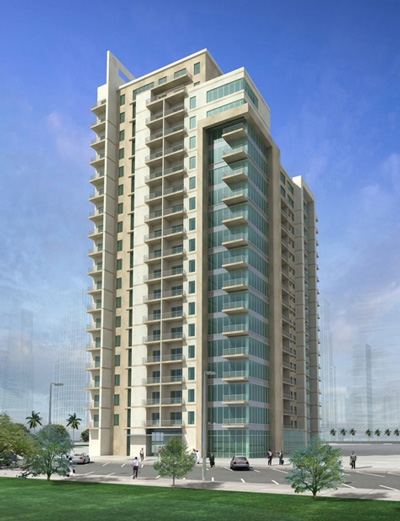 Private companies, who own full floors in completed buildings, have joined developers in offering easy finance options to end-users as property prices in Dubai continue to show signs of steady recovery.

Modelux Properties, a Dubai-based real estate marketing company, is currently offering three-year payment plan for Axis Residences 2 in Dubai Silicon Oasis.

According to the company, buyers will have to put a down payment of 10 per cent, with the first payment on February 1, and then 15 per cent on handover.
The remaining 65 per cent can be paid in three years.

The latest finance offer from Deyaar Development is for completed apartments in Oakwood Residency in International Media Production Zone for as low as Dh390,000.

The buyer has to make a down payment of 20 per cent, while the remaining 80 per cent can be paid in easy installments of up to three years.

The tower has 344 one- and two-bedroom apartments and feature a wide range of amenities, including a fully equipped gymnasium, separate sauna and steam rooms for men and women, a rooftop swimming pool, ample parking space.

At Cityscape 2012, Deyaar had announced a scheme whereby the buyer had to make a 25 per cent down payment and the remaining 75 per cent in installments spread over 15 months in Clayton Residency project in Business Bay.

Nakheel, the Dubai-based master developer, was also offering end-user finance for units in Masakin Al Furjan, Al Furjan, Badrah, International City and Jumeirah Village.

Buyers had to pay 20 per cent down payment following which they could move into their apartments and pay the remaining 80 per cent over a three-year period.

The developer finance options may look attractive to end-users since just before the end of 2012 the UAE Central Bank capped mortgage credit for expatriates at 50 per cent for the first property and 40 per cent for the second and other units.

Rakesh Bohra, Founder, Value Homes Real Estate Brokers, says: "Quite a number of private investors who own multiple units in residential and office towers in Business Bay are offloading their inventory though easy payment options."

He reveals that an private investor in a commercial tower in Business Bay is offering 10 per cent payment in four installments following which the office keys are handed over to investors who are then allowed to lease the space.

The remaining 60 per cent is to be paid in 24 months.

Mortgage consultants, however, rule out long-term finance by developers.

"The developers can't get involved in long-term financing as that would mean them changing their business model entirely," says Sam Wani, General Manager, Independent Finance.

Jones Lang LaSalle, quoting Reidin figures, said residential sale indices improved 19 per cent year-on-year (y-o-y), with the villa market outperforming the apartment sector in 2012.

Villa sale price index rose by 24 per cent y-o-y and is now 21 per cent higher than in January 2008. Apartment sale price index improved by 12 per cent y-o-y, but remains 12 per cent lower than in January 2008.
Follow Emirates 24|7 on Google News.