Dewa bill too high? Check your water connection for leaks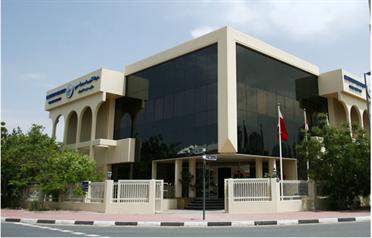 Dubai Electricity and Water Authority (Dewa) has asked customers to make sure there are no leaks in their internal water systems to avoid waste and prevent excessive costs.
The utility said in a media statement that it is promoting this message to provide services to the highest standards of efficiency and reliability. Dewa's systems can discover faults in external connections before the metres, it said.
Dewa said it received a 'thank you' note from a customer, praising the utility's efforts and customer care. The organisation's customer service contacted the customer when the invoicing system registered an irregular increase in his monthly bill, even before the customer could himself notice the increase.
The customer used a specialised technician to examine the internal connections, where a leak was found and repaired. This limited water wastage and reduced his monthly bill.
Abdullah Al Hajri, Executive Vice-President of Customer Relations at Dewa, urged customers to have their electrical and water connections regularly checked by specialists, and also check for any unjustified increase in the monthly bill. He noted that Dewa adopts the latest international technologies that contribute to providing fast, high-quality services to achieve customers' satisfaction and happiness.
"Dewa seeks to meet the expectations of its customers through innovative ways and tools to enhance the quality of services based on the highest standards of efficiency and reliability. We apply the latest international technical solutions that are consistent in content and objectives with the Government of Dubai's focus on adopting innovative approaches to delivering smart services that bring satisfaction and happiness to customers. This helps to achieve the Dubai Plan 2021, to establish Dubai as a smart, integrated, connected and sustainable city," said Al Hajri.
Dewa said it has launched three smart initiatives to implement the Smart Dubai initiative, launched to transform Dubai into the smartest city in the world. These include smart applications for fast service connectivity, quick response through instant re-connectivity of electricity, and rationalising consumption by using smart meters to achieve happiness of citizens and residents and support sustainability of resources.
Dewa said it plans to instal 200,000 meters for new subscriptions, and replace all the mechanical and electromechanical meters in the next five years.


Follow Emirates 24|7 on Google News.